Honestly, I had never heard of Maykool.com until I discovered the site in a third-party customer review forum last week. It was the amazing range of fashion products that aroused my interest into digging out some useful information about them just in case some individual fashion shoppers might want to buy things there.
Safety & Scam
After a quick tour to scanning the key sections of the shopping website, I got an impression that it should be run by some individual businessman or businesswoman who had worked for an export company for years before he/she decided to start his/her own business. I guess the team should be quite small – probably only 20 around employees.
Based on the Whois domain name registration record, the name Maykool.com was created in September, 2012, which implies that this site itself is still very young. Anyway, I am not sure whether the site owner was using another domain name to do the online business before adopting Maykool.com.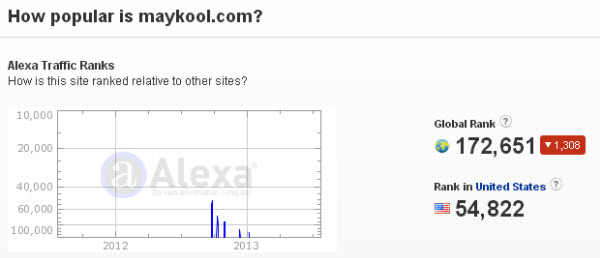 The Alexa website analysis shows that the site is ranked around 170, 000 globally. Based on my estimate, it should host 2,000 to 3000 visits each day. The traffic is not impressive at all compared to big shopping sites like Lightinthebox.com (read review). However, it at least proves that every day the site is visited by quite a number of visitors and chances are rare that it is a phishing site or any other types of illegal sites.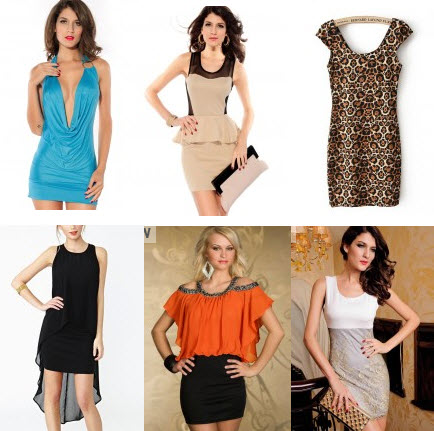 When I tried to use terms like "Maykool scams", "Maykool negative reviews" or "Maykool complaints" to search Google to confirm the credibility of the website, I got few results. Nevertheless, this does not necessarily mean that it is too perfect to be reviewed negatively against. I am more inclined to believe that the major reason for such phenomenon is because the users of the website are still very limited in terms of quantity.
Then I tried other keywords such as "Maykool" and "Maykool reviews" and this time I got closely related results, which are all positive or neutral. It seems the site is trying to make use of all kinds of social networking websites like Facebook, Twitter or Pinterest to enlarge their customer base. Such marketing efforts convince me that Maykool.com is led by someone quite familiar with the cross-border online trading industry and sensitive to the latest e-commerce marketing approaches.
Product Range
The site is all about women's fashion, including dresses, swimsuits, shoes, clubwear, skirts, T-shirts, shirts & blouses, vests & basics, outerwear, sweaters, shorts & rompers, pants, lingerie and hosiery. Most of the fashionable pieces are for meant to create daily looks instead of special occasion looks. If you are looking for evening dresses, prom dresses, wedding dresses or other formal dresses, it is not the place; but if you are seeking affordable stylish outfits for common occasions, it may deserve a look.