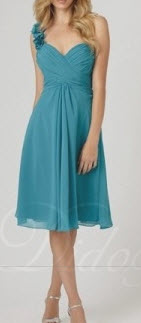 Since I created this blogging site, I have been trying hard to deliver an all-around review of any Chinese shopping website, hoping that interested parties can get all the basic information about the company without spending too much time scouting around the internet. As for Didobridal.com, another Chinese online supplier of wedding dresses, evening dresses, prom dresses and other special occasion dresses, I would also like to include all key points about them to help you uncover their real identity.
General Info
The online store is based in Shenzhen, China while their co-operative dressmakers are mostly based in Suzhou, the manufacturing hub of wedding dresses and all kinds of other formal dresses and semi-formal dresses. Didobridal is not enjoying a big name like Lightinthebox.com in the field of special occasion dresses on the global market, but it is truly a legally registered firm running real business.
Similar to many other China-based online stores, Didobridal is operated along with a number of sister shopping websites by the same company. So far I am pretty sure that Fancyladies.com is of one the sister websites of Didobridal.com, focused on different product lines though.
Prices & Discounts
The prices for the wedding dresses, flower girl dresses, prom dress or other special occasion dresses at Didobridal.com do now show an obvious advantage compared to their competitors. However, the frequently issued coupon codes or special offers can save you a lot with deep discounts. For instance, the Hot Styles Sale is now going on there with up to 85% off. Most of the bestselling styles included are priced at under $100 after discount.


Currently available coupon codes of Didobridal.com are as follows: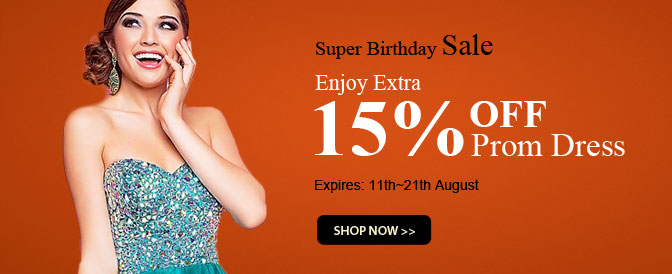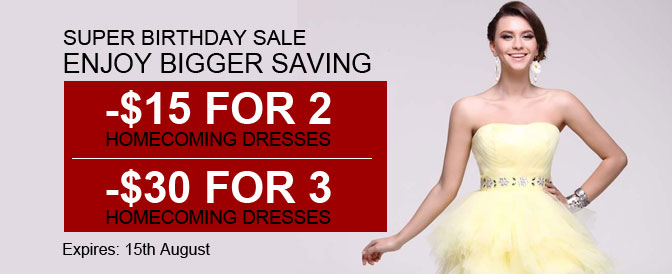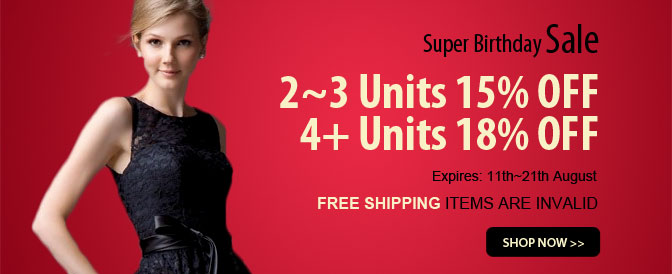 End Date: Aug. 31, 2013
End Date: Aug. 10, 2013
End Date: Unknown
End Date: Unknown
For more Didobridal discount codes, please check back my blog regularly for the updates.
Payment
The site accepts credit cards and Western Union as payment options. It is a pity that they do not accept Paypal. Anyway, I heard from one old college who is now working for that company that they are endeavoring to apply for a Paypal account so that their customers can have one more safe payment method. You are encouraged to pay by credit card instead of Western Union to avoid any risks when shopping there. You know, when a problem is occurred, you can request your credit card company for a chargeback and you won't lose money because of dishonest transactions.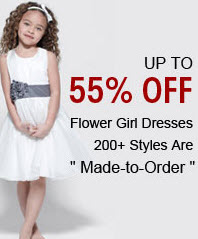 Processing & Shipping
Generally, a special occasion dress is processed by Didobridal.com in 15 to 20 working days since the confirmation of payment while the shipping takes about 3-8 working days by, EMS DHL or UPS based on the destinations. If you choose to pay for express processing, the dress you order will be finished in 3-5 working days but the delivery time remains the same. All orders sent can be tracked on the official websites of the shipping companies. Based on what I know, the store does not make money from the shipping fee difference. Instead, they offer the same low discounts for shipping to their customers as they get from the shipping companies. In most cases, the shipping fees listed on the site are 60% off the original shipping prices.
Customer Service
As for customer service, Didobridal.com can be reached by email, live chat and phone call. They claim that they will respond in 24 hours if you contact them by email. Their live chat service and phone call service are available Monday to Saturday, 9AM to 6PM (HK Time). Here is their phone call number: (718) 355-9268(USA).
While Didobridal.com is not ranked one of the top Chinese suppliers of custom-tailored special occasion dresses, I personally prefer putting them in the list of the alternatives to popular formal gown online stores like Lightinthebox.com, Milanoo.com or Merledresses.com. At least we know they are a legit company selling special occasion gowns made in decent quality if not high quality.
Images courtesy of Didobridal.com
Leave a Reply