There is not much time left for resellers to stock up on Christmas supplies—Christmas 2010 is approaching in less than 2 months. To maximize your profits, you need to know which gifts will be most popular this Christmas before you purchase Christmas supplies for your inventory. In this post we're going to introduce the best Christmas gifts 2010 for women. If interested, read on to see if you can get some refreshing Christmas gift ideas here.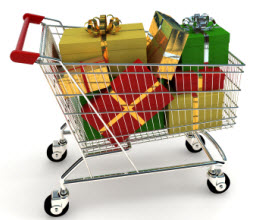 Image Courtesy of Google
For Christmas 2010, practical and meaningful gifts still rank top of all kinds of gifts for women. Women are all sensitive animals so gifting them with a romantic present will never go wrong. Of course, here we mean one's beloved woman—it will be too embarrassing to send one's female colleges gifts endowed with romance. You know, Christmas gifts are not only the way of celebration of the festival, but also a great chance to express your deep love to your family, sweetheart, friends or anyone you cherish in your life. Never ignore the job of picking Christmas gifts for women–an appropriate gift will bring the give receiver a lot of joy and happiness while a wrong gift may get them down. For this reason, below we are about to classify best Christmas gifts 2010 for women into 3 types:
1. Christmas Gifts for Wife or Girlfriend
If your wife or girlfriend is into fashion as most women are, a fashion accessory like jewelry, handbag, clutch or boots will definitely excite her. Make-ups will be equally good as long as you pick the right brands and styles that she loves best. Of course, fashionable clothing is also a great option. Gifting people with clothes is a clear sign of intimacy: you may be the only one who knows her sizes and dressing style! So, why not be the unique one and send her the unique gift for the Christmas?