Based in Beijing, China, Lightinthebox.com is a New York Stock Exchange listed Chinese e-commerce website (NYSE: LITB). Having been in the online foreign trading business since 2007, their major categories include wedding dresses and other special occasion dresses, women's fashion, home and garden and electronics.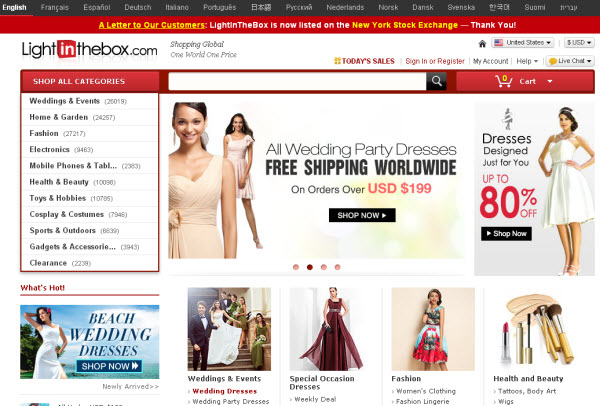 While the site offers a variety of consumer electronics, it also has another website www.miniinthebox.com exclusively for all kinds of cool gadgets, including Apple accessories, Samsung accessories, watches, LED lights and lots more. Unbeatable pricing is the very advantage of the gadgets for sale at this channel of


Lightinthebox.com, followed closely by the huge range of choices of gadgets. Quality is also commonly rated as good by their customers all around the world. Read the detailed review of Miniinthebox.com  >>
Personally Lightinthebox.com is my No. 1 choice if you ask me to recommend a globally reputable online trading company in China. Here are my reasons:
1. It was founded by an elite group of leaders who had been famous for their outstanding achievements in the internet circle. Its founder and the current CEO, Quji Guo, was a former advance executive officer of Google China.
2. It is a big company having around 1,000 full-time employees including a number of foreigners who speak native languages. In recent years, more and more talents are attracted to refresh the blood of the company, bringing more great ideas to empower the company. When it comes to shopping with a online store in a remote country or region, choosing a bigger site means less hassles and a safer shopping experience. You know, they have enough funding to improve their products and upgrade their service standards on a constant base.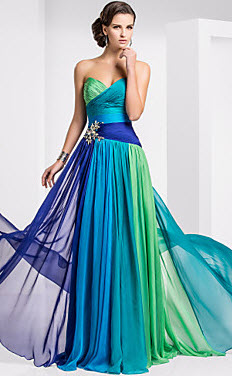 3. The site is the forerunner who opened up the road to selling wedding dresses and other formal gowns via Internet to global buyers. With years experience they have been very mature in this field and have established a stable and premium supply chain through which they are able to provide the best quality high-end dresses at affordable prices. They are definitely the top choice if you are looking for customized wedding dresses, bridesmaid dresses, prom dresses, evening dresses, homecoming dresses or any other special occasion dresses that are tailored in China, even though their prices are not the lowest on the market.
4. The variety of styles for the fashion product line is amazingly impressive. For individual fashionistas, Lightinthebox.com is particularly worth checking out. They have a professional team of fashion designers who are highly sensitive to the world trends and create more and more lovely styles to make their customers the trend leaders, not simply the followers.
5. Almost all special occasion dresses listed at the site are showcased by their models and photographed by their own studio. That means you can look at every detail of the dress as you observe a real dress on hand. Besides, you will very probably receive a product looking identical to how it is described on the product page. The worry that you may purchase a dress not as described rarely happens to Lightinthebox.com based on my knowledge.
As a loyal fan of Lightinthebox.com, I still have a lot to talk about them, hoping that my introduction to them can help more buyers discover a real Light In The Box or benefit from shopping with this reliable (not just legitimate) company.
As a reader, you might be curious to see that unlike how I review other Chinese sites such as Milanoo.com or Dinodirect.com, for which I may have listed the pros of cons of the sites, I am saying all good things about Lightinthebox.com. I insist that I stay completely truthful to my own heart as this is exactly how I feel about the company. They do have some minor imperfections in my eyes but compared to other sites, they are just perfect.
For more information about the site, please visit Lightinthebox.com to take a look yourself. On many product pages you can also read some real customer reviews of Lightinthebox.com, the details of which may help you learn more about their credibility, branding, products and services.