General Background
Based in Chengdu, the capital of Sichuan Province, China, Milanoo.com is a fast-growing online retailer of fashionable apparel and lifestyle products. This company was founded in 2008 by Albert Feng, who had been a government clerk before.
Major Catalogs
Milanoo.com started from selling popular Lolita supplies and cosplay costumes and was best known for the product line for a couple of years. Soon they successfully opened up the highly profitable catalog: special occasion dresses and is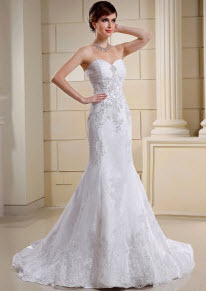 doing better and better in this field. Now you can shop for gorgeous wedding dresses, bridesmaid dresses, prom dresses, cocktail dresses, evening dresses, homecoming dresses or any other kind of formal or semi-formal dresses there with plenty of choices.
At the same time, their other lines are growing rapidly too, including women's clothing, women's shoes, women's bags, women's beauty products and home fashion. The site is basically a fashion store for ladies though they also carry kids' apparel and men's clothing & accessories such as men's watches.
Website Improvements
As a third-party reviewer, I have been observing the performance and the changes they are making since they were born. One particular thing about them that impresses me deeply is their constant effort to improving their website user experience. Look at their site and you will be easily attracted by the lovely banners and product images as well as the neatly sorted categories. To be fair, they now look much, much better than how they were years ago!
I myself worked in the UI Department of DHgate.com three years ago and I am quite sensitive to the user interface experience when I review a shopping website. Months ago I discussed about the amazing UI of Milanoo.com with an old colleague and she told me the leader of the Minaoo.com UI dept is actually the guy who had also worked with us in the same team for the same company, which is quite astonishing news to me. I always knew he is a genius in UI design but didn't expect that he could be doing this so outstandingly, to be honest.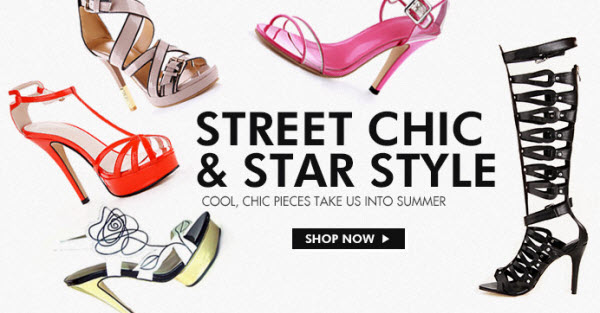 Highlighting Points
1. More styles
On top of that, the wide range of styles in women's fashion and home supplies should be the largest attraction of Milanoo.com. If you are looking for chic clothing to style yourself like a star, they are definitely a good choice. There you can find lots of celebrity styles inspired fashion products such as dresses, shoes or bags. And the good thing is: they are easy to afford.
2. Lower prices
In practice, competitive pricing has been a not-a-secret-type key reason why Milanoo.com is achieving success so quickly. Though they no longer provide free shipping on any orders like what they were doing during their start-up phase, they do offer free shipping service when your order reaches a small threshold of $99 as a regular promotional incentive. To enjoy the free shipping, you should use the coupon code "MILANOO-FS" at checkout. For more Milanoo coupon codes, please click here.
3. Better quality
As reputation of Milanoo.com is getting more and more widely spread worldwide, they are attracting more and more premium Chinese suppliers or manufacturers, who are able to provide them with the best products at the best quality. This assures the quality of the products for sale at the site is trustworthy.
4. Open Service
I notice that Milanoo.com indicates their customer service phone number in addition to the other service contact info like office address, live chat or fax number. Rare Chinese international shopping sites would be so honest in this respect and this shows their confidence in providing their customers with satisfactory phone call support. Meanwhile, it is an important sign proving that Milanoo is a legitimate company and you can reach them easily just by calling them during their office hours. Here is their service number: +00-86-28-655-541-91, Mon-Sun. 9 a.m-11 p.m (UTC+8:00). For more contact info of the site, you can click here.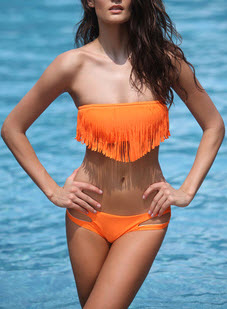 5. Safe payment
When shopping online with any site, the security of payment should be among the top concerns you need to take serious care of. Milnaoo.com accepts both Paypal and credit cards apart from other less trusted payment options like Western Union. When you shop with them by using a safe payment method Paypal or credit card, you can be assured that your money will be well protected.
The Verdict
When I was about to end this post with a summary of the major characteristics of Milanoo.com, I realized that I was talking all good about them in this post. This makes me like a Milanoo person working for the company. Actually I am just a third-party review website owner and I just like the site personally. If you don't trust me, you can read the tons of review posts I composed for other popular Chinese stores in my site.
So why I insist that Milanoo is worth a try when it comes to buying great fashion products from China? They are legit; they carry a huge variety of trendy styles; they offer reasonable prices and free shipping; they provide safe payment options, to list just a few reasons.
Leave a Reply