History & Background
Myesoul.com is another China-based online store offering a wide range of apparel and accessories for the global retail market. Their major customers are from USA and Europe, based on the traffic analysis of Alexa.com. Lolita dresses, cosplay & costumes, prom dresses, fashionable shoes for women, swimwear and baby dolls are among the hottest categories at the site, which makes it a similar site to Milanoo.com.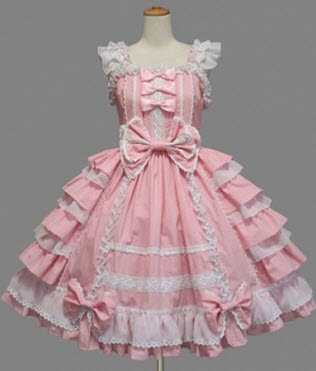 When you mention Myesould.com, rare people know this name as it is pretty new. But as a matter of fact, their business is not that new. According to my research, they were running their business using the other domain name Ftcline.com. For details, you can read the post here.
You may feel a little odd when you hear that the company changes their website name, but it actually is nothing weird for the Chinese stores. For instance, the electronic store Ahappydeal.com used Davismicro.com and Brandsdragon.com in the past and they are still selling the same products with the current domain name. Here I don't want to explain too much why they are doing so this way. They might have violated the policies of the hosting service provider, be trying to acquire better organic search rankings or simply be attempting to get their branding more easily to be recognized or familiarized. For whatever reason, the key point is: they are truly a legitimate business entity and deserve our trust.
Legitimate or Not?
Although they indicated on their website that their office address is based in Hong Kong, I seriously doubt that their major operation is really located there. Many small Chinese suppliers play the same trick. That is, in order to win trust from global buyers, they disguised themselves as a Hong Kong supplier instead of a Mainland China supplier because Hong Kong enjoys a much better global reputation when it comes to business credibility. On the other hand, technically they are really Hong Kong businesses as they are officially registered in Hong Kong. Anyway, most of them in practice run their business in cities across the Mainland China such as Shenzhen.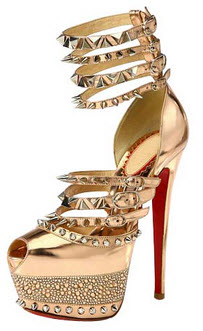 I don't think it a big deal if a shopping site like Myesoul.com does not reveal their office location in a honest way though it does slightly reduce my confidence in their legitimacy. Normally I would try to confirm the truth by communicating with their service people. If they insist that they are Hong Kong based without valid evidence, I would abandon using them immediately. However, if they confess that their orders are shipped from the Mainland China, I would applause for their honesty and put them into my "trusted Chinese stores" list after I also find other signals showing that they are legit.
As for Myesoul.com, my research convinces me that they are basically a reliable Chinese store of clothing and accessories. The fact that they have an official business license and that they are doing online business for years are the fundamental proofs. Meanwhile, their customer service representatives are quite professional and easy to reach. This further enhances the positive image of the company. Finally, their website looks pretty professional with comfortable layouts, clear product image, detailed product descriptions, easy check-out system and more.
Small Store ≠ Not Dependable
They should be a very small store backed by a small workshop instead of any large-scale factory. Here are my reasons:
 Their catalog is not as big as those carried by big names like Lightinthebox.com or Milanoo.com.
 The most popular products there are not widely reviewed by real customers.
For larger orders, they require a longer time to finish the production before shipment.
 They only allow buyers to use credit card for payment when you order less than 20 pieces of items for a single order, implying that they themselves are afraid of credit card frauds which is far beyond their capacities to deal with.
Anyway, being small does not necessarily mean they are not doing better than the big players, especially when it comes to product quality. Serious small businesses tend to value more on quality as they cherish the opportunity to turn the first-time shoppers into the repeat ones very much.
My advice:
4 Responses to "Myesoul Review: Another China-based Online Store of Clothing and Accessories"
Leave a Reply