One reader left a question at the comment box of one post talking about DHgate.com(read the detailed review) at my site, asking if the shopping site is trust to buy things she wants. She said she was reading bad things about them off the internet and as a result she was hesitated to make the shopping decision although she did see some really wonderful products of her great interest there.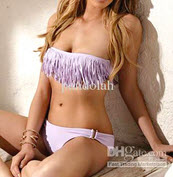 Here is my reply to her comment:
"Hi there,
DHgate is a famous Chinese online transaction platform for Chinese sellers and global buyers. I personally have worked for that company and if you ask about my opinion about whether they are reliable or not, my answer is definitely "Yes." However, you should note that the sellers vary significantly in terms of credibility and service standards at the site. You are encouraged to do research on the sellers you are interested in trading with as much as possible by checking their feedback score and customer reviews and also through the communications. Also, do remember to always use the site to trade with any seller there and never bypass the site to make deals with the sellers otherwise without the site's protection system you are very likely to be ripped off.
At the same time, you should keep all related evidence just in case you encounter a dishonest seller. For instance, the communication record, the pictures of the items you receive from the seller, etc. If a dispute is incurred, never trust the seller and follow his or her suggestion to solve the problem. Many scam cases happen simply because the buyers believe that the sellers are really solving their problems and trust them to remove the negative feedback against the sellers in order to get a satisfactory solution to the dispute. In many cases, after you change the negative feedback, the seller just turns her or his back against you and never responds to your request again. My advice: always use the site for a solution by opening a dispute in time. If you do all this right, you can set assured that your money won't be taken away by scammers.
Besides DHgate.com, you can also consider Aliexpress.com, another super popular Chinese online trading platform connecting suppliers and buyers. They also have lots of products at low prices to choose from. Likewise, you should use the same cautions when shopping such trading sites. You can simply use the two sites to compare prices and then make the best shopping decision.
Good luck with your shopping!
Danviews.com"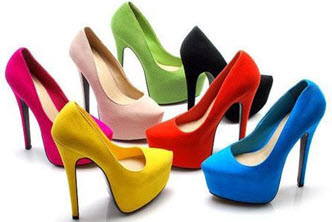 Be fair, no matter how many times you ask me if Chinese wholesale shopping sites like DHgate.com or Aliexpress.com are legitimate or not, I can only answer you: "Yes." As a Chinese I am trying my best to stay impartial when I review the China-based stores. I confess I am talking more about the positive or good aspects of the sites than the downsides but I never lie for them by purpose. DHgate is my previous employer so it is only natural that I keep my loyalty to them even after I left them because of personal reasons.
My working experience there impresses me deeply that people were working very hard to enhance user experience. They took customer opinions seriously and tried their best to solve their problems. When I was working there, my position required me to cooperate with a number of departments including the customer service dept. I still remember clearly the customer service team leader Sandy, who led her team to take care of every customer very professionally and with great patience. Sometimes I forwarded her some customer requests or complaints from my channel, she always got me a quick response by specifying the details regarding the progress of solving the problem – I'm not her leader, she did not necessarily report the cases to me but she did. Sandy is only of the typical examples convincing me that DHgate people are honest, hardworking and responsible. I know they have a lot to improve and have a long way to go to catch up with world top online shopping sites like Amazon.com, but they are definitely not a scammer.
Aliexpress.com (read the detailed review) is just almost the same as DHgate.com in terms of company credibility. They are both very famous among Chinese sellers or suppliers and have attracted a significant number of small and medium-sized merchants to do foreign trade business there. Likewise, they also have the same problems as DHgate.com. Here is a summary of the most common problems such sites tend to be involved in:
1. There are some dishonest sellers or scammers mixed up with the majority of honest sellers so it takes time to find out the reliable ones.
2. The dispute process can take really long and sometimes you may fail to get a satisfactory ruling because the evidence is not supportive enough.
3. The sites have no real control over the quality of the products suppliers offer there and you may buy poor quality products from dishonest sellers.
4. Although the sites conduct strict verification before a listed item is published at the sites for sale, some fakes successfully go through the inspection and get published there. As a result you may encounter such counterfeits. When you see a name brand product there at an impossibly low price, beware.
5. The sites do not allow sellers to provide contact information through the communications or the product description pages, but some sellers try their best to tell buyers how to reach them and allure them to trade with them bypassing the sites by offering a better price. Do not trust the sellers if they offer to trade with you in private as that way you are completely out of any protection and chances are your money will be taken away but you never receive the goods. Especially when you are asked to send money through an unsafe payment method like Western Union to the sellers in private, always say "NO!".
If you have experienced any problem when using DHgate.com or Aliexpress.com, please leave your comment below so that other buyers can learn the lesson without cost.
One Response to "Can I Trust to Buy Things from DHgate.com or Aliexpress.com?"
Leave a Reply