I have been sharing with my readers here that my family and I would enter upon the international trading business soon. Now our store has been officially opened as a number of products have been posted there for sale and we are still adding more products to the listing. That means we have started running our business and if you are interested in purchasing fashion jewelry or other fashion accessories by retail or wholesale, you can consider us and we promise your satisfaction will be our top priority.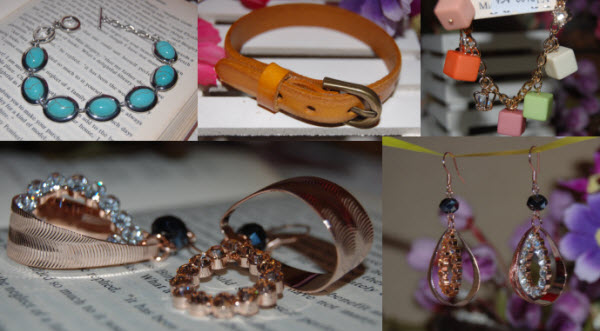 So far we are still on the start-up stage of our business and we haven't built an individual shopping site for ourselves. Instead, we established a store (Store No. 816613) at Aliexpress.com, the famous Chinese wholesale transaction platform connecting countless Chinese sellers and buyers around the world. The major categories hosted by our store include fashion necklaces, fashion bracelets and fashion earrings. Here is our store address: http://www.aliexpress.com/store/816613.
Even though using the site to do business adds to the cost as our margin will be shared by a certain percentage with the site who offers the service to us, we still chose to start our business there as we are trying to build trust among our customers first. We believe that under the payment protection service provided by Aliexpress.com, buyers who never trade with us before can be more confident that they will do business with a reliable or quality supplier and don't have to worry about losing money because of scams.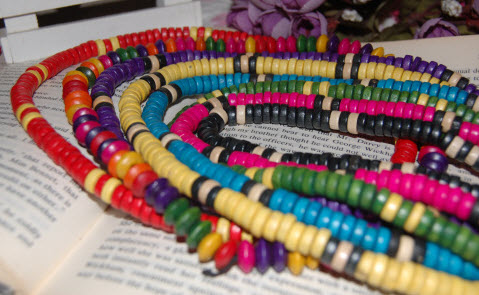 Even at my own blogging site I won't try to convince you to trade with us in private bypassing Aliexpress.com when we are not so mature in the business. Even though that way we are able to offer you a better price, we still believe that building trust between our customers and us is the most important thing. We hope you can completely set assured that you are safe and won't encounter any risk when trading with us. Of course, we promise we will try our best to provide you with the best service possible.
Most of the products listed at my store are sourced from wholesale suppliers or even direct manufacturers in the most popular wholesale marketplaces in Guangzhou. As a result we are able to put each product a competitive price tag as middle-men have been reduced to the least. We have a post published earlier that introduced the best wholesale shopping malls for jewelry and other fashion accessories based in Guangzhou. You can click here to read the post in detail.
Meanwhile, to be honest, as our stock is quite limited in terms of variety, we also resell some products offered by sellers at Taobao.com (read the detailed review of the site here), the biggest B2B and B2C online trading marketplace in China. When you see a product is indicated with a 2-3 day processing time, you can be confident that it is in stock and can be shipped out anytime. However, if you see a product with a 7-day processing time, it is probably a "product for resell", for which we have to order it from the seller at Taobao first before we send it to you.
Comparatively, the products we have stocked up from the markets in our city are offered at the lowest cost prices. As a start-up promotional activity, we set all prices for the in-stock products at nearly zero-margin prices to attract customers. Anyway, what we are trying to do now is not to make money, but to enlarge our customer base and to establish our name among global buyers. Besides, since we are very familiar with the local wholesale marketplaces in Guangzhou and it takes us only half an hour to drive any of the destinations, we guarantee that each of the in-stock products can be shipped out in time even if you place a wholesale order with more than 5 pieces on a single product.
For those products we are reselling for Taobao sellers, the prices are higher as the costs are higher especially when the domestic shipping fees are counted into the total costs. When our stock grows large enough, these products won't be listed at our store anymore. Anyway, if you do see a product you like from this category and don't mind paying a little more, we promise we will handle the order as professional as we can.
One more thing I would like to remind you is: the in-stock products at our store are all displayed with product images photographed by our own. We use Nikon D60 to shoot the photos for the products one by one with an aim that viewers can see clearly how the real products look. However, due to lighting and other photographing conditions as well as the resolution setting of your computer monitor, slight color difference may occur.
So why not take a look at our store first?
For any inquiries or questions, you can contact us at:
http://www.aliexpress.com/store/816613 (via the "Chat Now" or "Contact Now" service)
support{at}chinawholesalereviews.com (the domain name of my site has been replaced by the current one danviews.com but the support email address is still being used)
One Response to "Our Online Store of Fashion Jewelry and Other Fashion Accessories Launched"
Bijoux Fantaisie Says:
June 29th, 2013 at 1:23 am

Online fashion jewelry stores are increasing in wide numbers these days. You should prove to be the best and efficient among them to be successful. People prefer sites which gives them more offers and quality jewelry. You should show yourself different from your competitors
Leave a Reply