I noticed that a number of Dinodirect negative reviews posted online claim that when they are unhappy with the item received and want to return it for a refund, they are required to cover the return shipping fee. This problem seems very common among China-based online shops  – even the premium Chinese supplier Lightinthebox.com is sometimes complained against due to return shipping fee-related issues.
According to Dinodirect's Return Policies, if a product is not damaged on purpose, buyers can return the goods with quality problems for a full refund including shipping fees. Also, if you can prove that the product is not as described, they promise they will take full responsibility. However, if a product is defective or not liked due to other reasons than the site's fault, buyers have to pay the return shipping fees in order to request for a refund.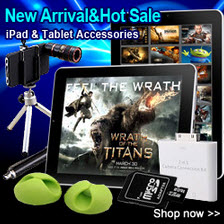 The most controversial points regarding this return policy item are:
1. The buyers do not read clearly their return polices before placing an order there. After they receive a product they don't like or don't want, they hope to return it for a full refund but are informed that they have to pay the high return shipping fee, which makes the buyers feel extremely unhappy as they believe such return policy is asinine or unfriendly. Be fair, every legitimate shopping site has a clear indicated return policy and if you do want to trade with them, you gotta accept the agreements. What's more importantly, you need to get yourself completely aware of your responsibilities and rights before you purchase anything there. Otherwise you may be disappointed by the service when a problem is occurred.
2. While some buyers try to show that the products they receive have quality issues, they fail to show supportive evidence like photographs or videos to convince the Dinodirect after-sales customer service staff that the problems are site's fault instead of being out of the buyer's wrong operation on purpose or due to carelessness. From my personal perspective, both sides have a half-half chance to find favor. Either the buyers or Dinodirect (read the detailed review of the site) are telling the facts. It just depends on how clearly they are able to prove the fairness.
My advice: when you refer to such return-shipping fee involved complaints claiming that Dinodirect.com is a scammer, do remember to read details of their stories and you will know who is lying. Generally, at the famous forums or social networking sites, the Dinodirect service people would post responses to such bad reviews. I am sure you are smart enough to learn the truth from the different versions of the same story they are telling.
More case studies of Dinodirect scam or Dinodirect complaints will be published here in the future for your reference or further discussion. Please check back here regularly for the updated if interested. At the same time, you are always welcome to share your opinions regarding this topic at the comment box below.
Leave a Reply