When I discovered the Chinese international online fashion store Zlz.com, I was instantly shocked by the three-letter-only domain name. Based on my experience, it is not easy to get such a short domain name for an online store unless they are very powerful in terms of investment capital.
I did more research on the company out of curiosity and found something that might interest those who want to shop there. Zlz.com was registered in 2000 while updated in January, 2013. Its current owner is a Chinese who leaves a US contact address though. This may mean the store purchased the domain name earlier this year for their online business, which also implies that the store should be quite young in terms of years of establishment.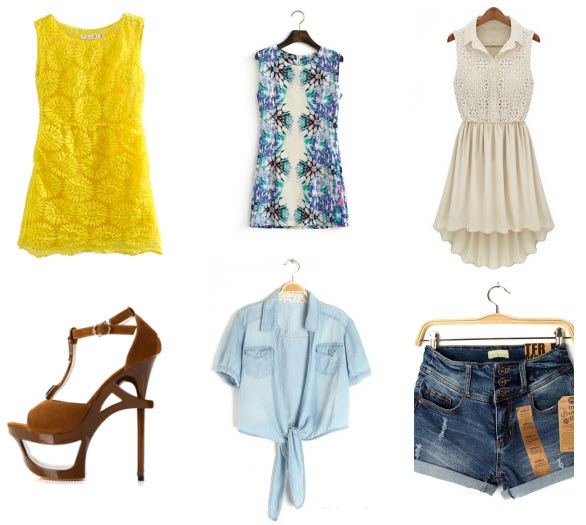 It is nothing surprising to me as I am witnessing tons of new China-based online stores coming up to grab the market share every year. Besides, new stores may have some exclusive advantages to benefit customers as long as they are legitimate and really want to expand their business. For instance, they tend to offer worldwide free shipping and lower prices. When they grow up and become a widely known online shop, they might no longer provide free shipping service and will also raise the prices. Milanoo.com, another well-known online boutique like Zlz.com, is a typical example of this kind.
Currently, Zlz.com honors free shipping if your order value reaches $50, which is quite a low threshold. Most of the items will be shipped within 24 hours after the payment is confirmed received. The delivery time depends on the shipping method you choose: 5-25 business days for regular mail and 3-8 business days for express shipping. Note that free shipping orders will only be shipped by a standard shipping method instead of an express shipping method.
From the product categories, Zlz.com looks rather similar to other Chinese fashion shopping sites like Romwe.com, Myesoul.com, Sheinside.com or Sammydress.com. However, a closer look at the store reveals the characteristics that separate them from the rest:
1. Tops, other than dresses, seem to be the biggest product line of Zlz.com. There you can find an overwhelming amount of lovely tops to match different kinds of bottoms. Of course, bottoms, dresses and shoes are also among the major categories of the shop. It is truly a one stop shop for fashion outfits from head to toe.
2. The most common price tags for the clothing available at the site are $20 plus. This means everyone can afford the beautiful outfits. You no longer need to hesitate because of the high price when you find a garment you love.
3. They also carry a range of fashion jewelry including necklaces, earrings, rings and bracelets — most offered at under $10. I notice that they often use the jewelry as a free gift if you order select items.
4. Zlz.com has a Daily Coupon Deals page where you can find a limited number of top deals with 20% off plus free shipping. The deals last only one day only so you need to hurry up to place the order if you see something of your desire there. Just enter coupon code shown on the top banner of the page during checkout and you will get the price slashed down instantly.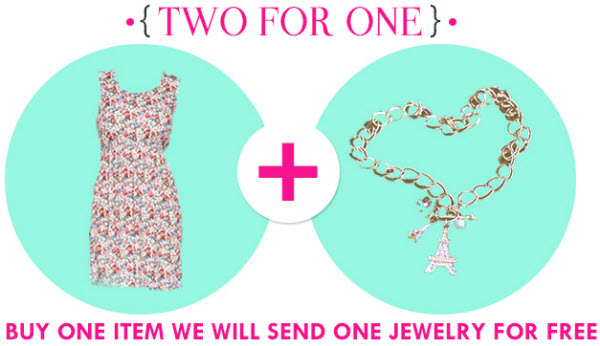 Personally, I love the layout design of the website, which I think is neatly beautiful and refreshing. The product images are not only clear but attractive. As for the styles of the apparel featured by Zlz.com, I should say, they are my cup of tea!
If you have any reviews, ratings, comments, opinions or discussions about the clothing store Zlz.com, please leave them in the comment box below. Any topics (e.g. Zlz good reviews, Zlz negative reviews, Zlz scams, etc) related to the Chinese fashion store will be welcomed here.
3 Responses to "Introducing Zlz.com: A Asia-based Online Boutique of Fashionable Clothing for Women"
B Burch Says:
August 28th, 2013 at 3:41 pm

zlz.com is the WORST online store i have ever brought from. the 1st dress was a rip off from the picture they used. The lining of the dress wasn't the same length as the dress (which was NOT pictured) the lining JUST covered my butt, I can never wear it. The color was off too. I didn't get any emails to confirm purchase or to say it had been shipped. BAD service

The second dress i brought was like the picture but i payed for fast shipping (3-5 days) and it came 17 days later! With no emails again. When i emailed them to see where it was all they said is "we got lots of orders in that size sorry, its on its way"

I will never ever buy from this company again. They are so unprofessional. The clothes are poor quality. the service is bad. the shipping is worse!

elliea123 Says:
November 21st, 2013 at 10:10 pm

What a horrible company !! They never sent my items and charged my credit card. It's been 2.5 months. I've contacted them repeatedly via email to only get vague confirmations that they would issue me a refund. They never did. I contacted them several times and they said the refund would go through in a day or two, but, of course, it never did. I'm fighting the charge with my credit card company to try to take off the charge. HUGGEEEE SCAMMMMM!!!! Foreign company (China, I think which speaks to the quality of their products as well), and a complete, thieving, scamming FRAUD!!!!!!!!!

Sarah Says:
December 11th, 2013 at 12:59 am

DO NOT BUY FROM THIS COMPANY.
I have waited 3 months for a dress to arrive and it has still not come. I have emailed countless times with no reply. They've charged me and it's been over 100 days. This is an illegal company who are extremely unprofessional and work outside of the law.
Leave a Reply