Now Didobridal.com, the Shenzhen-based online store of special occasion dresses, is celebrating its 2nd birthday by offering a range of limited-time deals with rare discounts. The on-going anniversary sale of the shopping site is actually the second round, ending August 21, 2013. The next round will start on August 22 with different offers though.
Let's take a look at what the store is offering for the 2nd round anniversary sale first.
Offer 1: 15% Off on Orders with 2-3 Bridesmaid Dresses; 18% Off Orders with 4+ Bridesmaid Dresses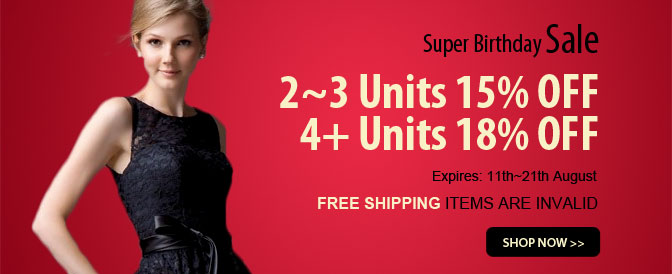 Offer 2: $15 Off on Orders with 2 Homecoming Dresses; $30 Off Orders with 3 Homecoming Dresses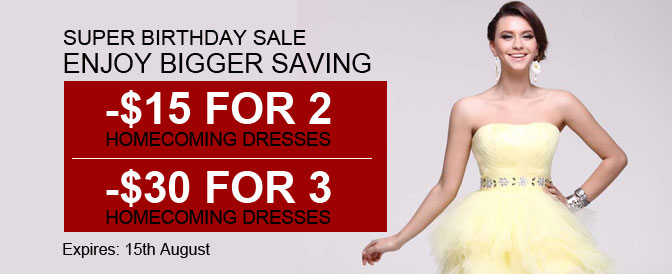 Offer 3: Extra 15% Off on Discounted Prom Dresses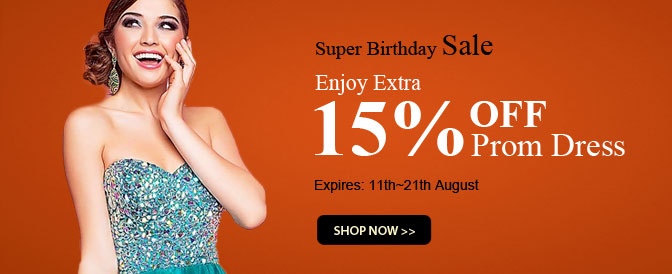 Offer 4: Buy A Discounted Wedding Dress and Get A Free Veil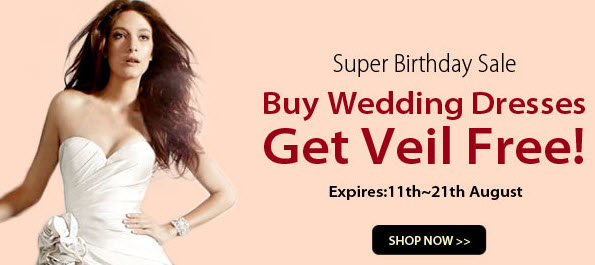 None of the above deals require any coupon codes. The price will be automatically reduced during the checkout process.
The 3rd round anniversary sale of Didobridal.com will be available from August 22 to August 30, 2013. Then an even bigger promotion will be launched to cover all products for sale at the site. Here are the specific discount scopes for the coming offer:
$20 OFF on Order $200
$25 OFF on Order $300
$40 OFF on Order $500
This site also carries a selection of free shipping prom dresses and free shipping bridesmaid dresses. If you are looking for cheap made-in-China prom gowns or bridesmaid gowns without shipping cost, you can consider the offers.
As I know, it is not easy to find free shipping deals on special occasion dresses because each item is quite heavy and the weight-based shipping cost is thus relatively high. For this reason I was astonished to find that Didobridal has exclusive zones for free shipping bridesmaid dresses and prom dresses.
Anyway, other legitimate China online fashion stores launch a limited collection of special occasion dresses with free shipping occasionally. So you can also check out the sites regularly to explore the free shipping deals on the dresses you adore. Below are the recommended sites (besides Didobridal.com) to buy cheap special occasion dresses manufactured by Chinese:
Leave a Reply