In addition to free shipping zones, clearance zones, we see some other featured special zones in some of the China-based online stores. Such featured special zones generally have their distinctive attractions, which are in most cases a type of personalized promotion. So, featured special zones are most than often all about discounts or other money-saving incentives, while sometimes only an exclusive service is offered there.
All in all, featured special zones are created by the stores to attract customers, and only naturally, they are can't-miss ways for buyers to find great deals. Below are some of the featured special zones we've detected in some popular online shops in China. If you are interested, just take a good look.
For example, DavisMicro has a zone named as "Only $1.99", where you can find a wide range of cool mini gadgets offered at $1.99 only, plus free shipping!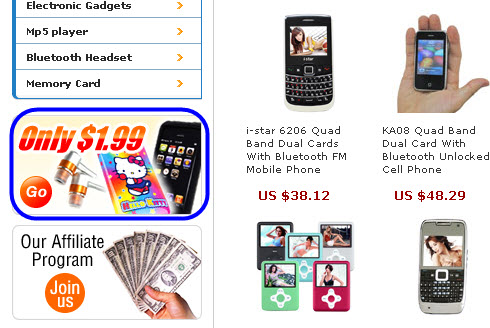 On Lightinthebox and Milanoo, there is a "Wholesale" zone where you can get a wholesale price much lower than the retail price available on the same website. The two companies feature a similar business model. They both combine B2B with B2C and their customers cover wholesalers, retailers and end consumers. In particular, they use wholesale prices to attract wholesalers and retailers and their "Wholesale" zones are there just for the same purpose.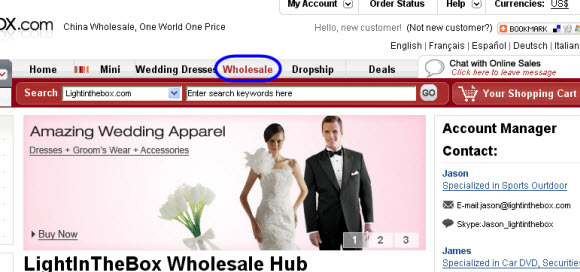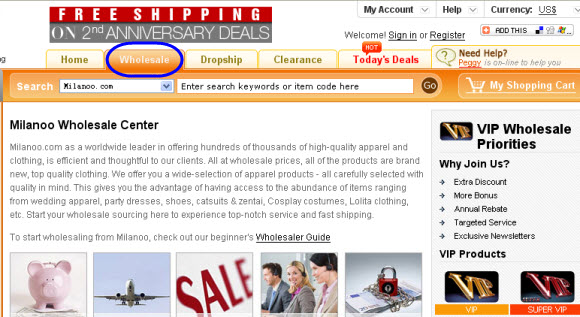 Again, on Lightinthebox.com and Milanoo.com, you will see a "Dropship" zone set up for items available for   dropshipping service. Detailed introduction to their dropship services are specified there and sometimes you may even find discount information exclusive for dropship deals only. With the dropshipping service, you can have your orders shipped directly to your customers without putting them into your inventory. So basically, dropship is a valued service for resellers or merchants. Today, dropship from China has become a trend among global retailers.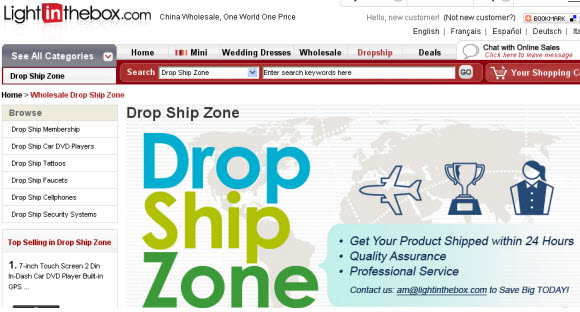 For more featured special zones in Chinese shopping websites, please pay attention to our future updates.
Also, for more money-saving tips, you can read the series of feature guides to special offers on different China-based online shopping websites:
Series 1: How to Find Discount Offers on China's Online Shopping Websites?
Series 2: Grab Limited-time Offers before They're Gone!
Series 3: Are Free Shipping Deals Really Free?
Series 4: What to Benefit from a Clearance Sale?
More series are coming soon…
Click to view the latest Coupon Codes & Promotions available on different online shopping websites.
Leave a Reply