Thanks to the fast development of Internet technology, now shopping directly with an online store far away from our locals becomes unprecedentedly easy and convenient. In particular, many store owners and individuals love to buy stuff from China-based online shopping sites such as DHgate.com, mainly attracted by the super low prices and the huge varieties of products to choose from. However, China is traditionally regarded as a lack-of-credibility shopping destination – when people decide to shop there, concerns for safety arise only naturally.
As a Chinese, I would like to re-emphasize that the majority of Chinese shopping sites are trustworthy, trying to earn decent revenues through and honest business. Nevertheless, I always encourage you to use extreme caution when looking for a reliable Chinese store to shop with, especially when you never bought anything there before. While general rules apply to all Chinese stores when it comes to safe online shopping, you may still figure out what are the major concerns about a specific store. That way you will be best protected from being scammed. This post will focus on talking about the most common concerns about DHgate.com and the tips on how to stay safe when using the site for shopping.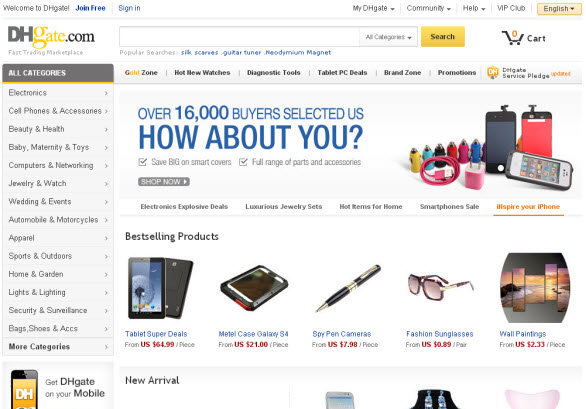 Is DHgate.com a legit site?
Founded in 2004 by Diane, Wang, DHgate.com is similar to Aliexpress.com in terms of business model. Different from the store-type shopping websites such as Lightinthebox.com or Focalprice.com, DHgate.com and Aliexpress.com are transaction platforms for small and medium-sized merchants, providing services for both buyers and sellers. There you can trade with the registered sellers and the whole transaction process is under full inspection of the website. The payment you make for your order won't go to the seller directly. Instead, it will be sent to the account of DHgate.com first and after you receive the goods and confirm everything is okay, they will release the payment to the seller on your behalf. In the case that a dispute happens between you and the seller, you can use their dispute system to protect yourself.