"Is DHgate.com a scam website?", "Is DHgate legit?", "Is DHgate a trusted site?" — I noticed that some people were asking the same questions on the Internet. As always, safety is the biggest concern for online shopping, especially for cross-border online transactions. I hope my illustration below can help clear your doubts—if you are one of those who asked the question.
1. As an officially registered wholesale company based in Beijing, DHgate has been serving global buyers and sellers worldwide since 2004. A scam company can't have been existing for such a long time.

2. By far, the page rank of DHgate's website has grown to 6. As we know, Google will never credit an illegal website with such a high page rank. Also, when you search for "wholesale" or "China wholesale" in Google, you will see DHgate ranks top on the first search result page. This means Google has recognized the huge traffic and authenticity of DHgate—Google tends to place the most-matching websites with the search terms at the top of all related search results.
3. DHgate used to be the PayPal's largest client in the Asia-Pacific region. Unfortunately, they terminated the cooperation with Paypal in 2012. Anyway, the site  provides a wide range of payment options for customers from different countries or regions. Besides, they have developed a payment system of their own called DHpay, just like the famous Chinese online payment solution provider Alipay. In particular, we encourage you to consider credit card to make the payment there to best protect your interest.
4. As a transaction platform, DHgate has an Escrow buyer protection system. All payments made by buyers are not sent directly to individual sellers' accounts. Instead, DHgate holds the payments until buyers confirm that they have received the orders and are happy with them. So you when buy items on DHgate, you can be confident that your money will not be taken without getting the order you place. Also, if you are not happy with the order received and you open a dispute against the transaction, DHgate will not release the payment to the seller until the dispute is solved between you and the seller.
5. I myself  worked for DHgate as soon as I graduated with my M.A degree. My working experience there was really amazing and I met lots of friendly and hard-working people there. Even though I quit the company two years ago for personal reasons, I am always willing to tell the true stories about them for those who are interested in using the site for shopping but concerned about issues like safety. Even now I am still keeping close touch with some old colleges who are still working there. I can tell you that this company is definitely not a scammer and I would be more than happy to share every detail about them as long as it is not beyond my experience or knowledge. Nevertheless, when you decide to shop at DHgate.com, do remember to do some research on the sellers. That way you can avoid dishonest sellers or scammers and find the best suppliers to cooperate with in the long run. Checking the feedback profiles of the sellers is one of the key approaches, just to remind you.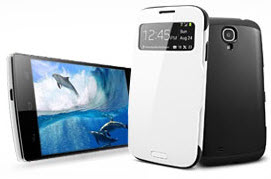 Actually, a close look into the complaints about DHgate on the Internet shows that, the most "DHgate scam" comments came out simply because of misunderstandings. Below is a very typical example I've found from the discussions about DHgate:
Many buyers mistake DHgate as a seller who sells and ships purchase orders to buyers. Some complained that DHgate sent items in wrong sizes, colors or styles. It was a huge mistake. DHgate is a transaction platform, aChina wholesale site for small and medium sized merchants, bridging millions of global buyers and Chinese sellers or manufacturers. They do not send orders to buyers themselves. Instead, they provide information and transaction service to both buyers and sellers. That also explains why you are able to get the lowest prices for the items you want—when you buy a certain item, you can find the lowest price from the perfusion of sellers.
I believe that, as a rising e-commerce star in China, DHgate.com should value its credibility very much. Their services may need improvements in some aspects, but they can't be scammers. Here I should remind you that, when you shop on DHgate, you need to check carefully the credibility of the seller from the seller's feedback profile. Also, always remember to contact the seller to make sure the item has all the specifications or functions as described. These two actions will greatly reduce your risk shopping there.
153 Responses to "DHgate Scam?"
Leave a Reply