The college graduation season is coming around and girls start looking for gorgeous graduation dresses that fit their budgets. As a sub-category of special occasion dresses, ladies' graduations dresses can be easily found at Chinese fashion stores and new styles are being constantly added to attract customers around the world. This post will introduce the best 2013 college graduation dresses handpicked from Chinese stores that serve global buyers such as Lightinthebox.com, Milaoo.com or Dinodirect.com.
I share lovely graduation dresses at reasonable prices or on sale at China shopping sites from time to time. Yesterday, I searched Google Image and came across an image of cheap graduation dresses for college posted at my own blog by myself in 2011. There are all together 12 styles of college graduation dresses in the image – all selected from the graduation dress collection of Lightinthebox.com (read review), a renowned Chinese international online retailer. Seriously, though the stunningly beautiful dresses were 2011 hot styles, they are still great choices for 2013 graduation ceremonies or parties. They are so classy that they seem never out-of-fashion. Click the image below to see details.
The good news is: if you find a dreamed style from the Lightinthebox 2011 graduation series, you can still order it with the site now. All formal or semi-formal dresses like college graduation gowns are custom-made based on customers' specific measurements by their own dressmakers. For this reason they are able to make a dress listed at the site anytime and you don't have to worry about sizing problems. However, note that as it takes time to tailor a dress and to ship the order, you should read carefully the time frames indicated at the product page before you place an order. You know, your graduation dress must arrive in time!
Besides the styles mentioned above, Lightinthebox.com also carries a selection of college graduation dresses that follow closely the 2013 latest trends. Most are available at around $100 and discounts are frequently offered. Here are a few cute styles with high customer ratings: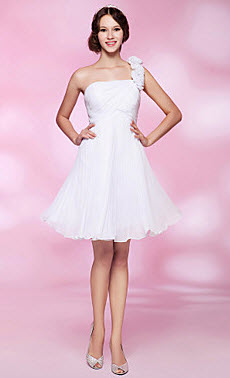 A-line one-shoulder knee length college graduation dress, at $99.99 with 111 positive feedback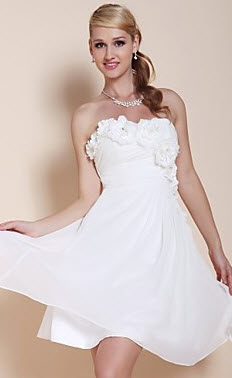 A-line strapless flower décor college graduation dress, at $129.99 with 69 positive feedback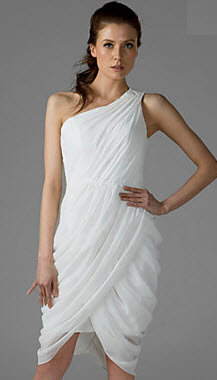 Sheath/column one shoulder chiffon college graduation dress, at $87.29 with 79 positive feedback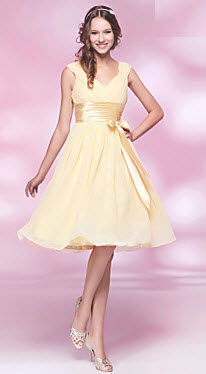 Sweet V-neck chiffon waistband knee length college graduation dress, at $97.99 with 252 positive feedback
Also, I found a new arrival style from the Lightinthebox.com 2013 college graduation dresses page I personally love very much: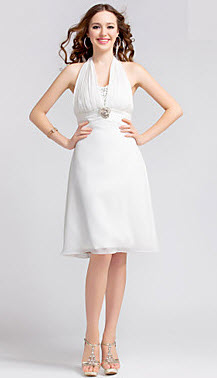 Sexy cowl halter strap neck chiffon college graduation dress inspired by Tia Carrere, at $97.99 after 50% off
See more new styles at Lightinthebox.com >>
Lightinthebox.com ranks the first if you ask me to recommend the best Chinese stores to buy fabulous college graduation dresses at low prices. Then Milanoo.com (read review) comes next. The site is also particularly famous for offering stylish special occasion dresses including evening dresses, cocktail dresses, graduation dresses, homecoming dresses, wedding dresses, bridesmaid dresses and more. Here are the top college graduation dresses selected from Milanoo.com: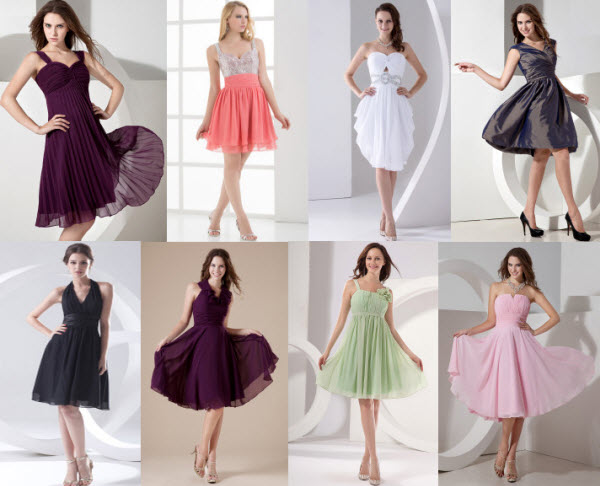 Price range: $49.99 ~ $93.99; See more styles >>
Compared to the graduation dresses available at Lightinthebox.com, those offered by Milanoo.com have a pricing advantage. Generally, Lightinthebox.com is best known for superior quality instead of pricing in the Chinese fashion foreign trade arena. So it all depends on what is your own preference when choosing a reliable Chinese site to shop for your graduation dress between the two. For detailed comparisons between Milanoo.com and Lightinthebox.com, please click here.
One more Chinese site worth considering is Dinodirect.com (read review), which carries a wide range of over 200 styles in graduation dresses to choose from. The prices for the dresses seem even higher than Lightinthebox.com but the site offers free shipping. Just take a look at the top 10 college graduation dresses I picked up from the site: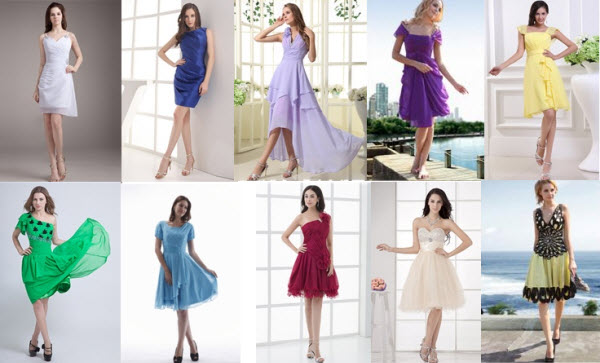 Price range: $75.99~$189.99; See more styles >>
Aren't they gorgeous? The styles can not be more perfect!
The 2013 made-in-China college graduation dresses can also be worn as cocktail party dresses or bridesmaid dresses. That means the cheap dresses can be re-used for various other occasions and make you an eye-catcher again and again. If you are looking for best deals on college graduation dresses for the coming summer 2013, the sites are definitely worth checking out.
2 Responses to "Best College Graduation Dresses for Summer 2013"
Leave a Reply