I hadn't done any serious research on the TS (Three Seasons) clothing brand until one day I suddenly realized that it must be in close relationship with Lightinthebox.com (read the detaile review) otherwise the famous Chinese international shopping site won't give such an important exposure rate to it. In addition to highlighting the Chinese apparel brand in the menu of the "Fashion" category as well as the homepage featured categories zone, Lightinthebox also frequently launches sales for the brand. In particular, you can see TS clothing deals released in their Today's Sales page quite regularly.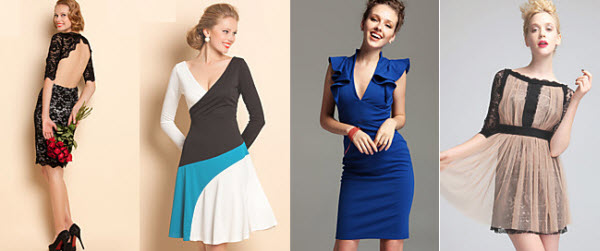 I though TS is simply a famed Chinese fashion brand that works closely with Lightinthebox.com and uses the site to promote their products to buyers around the world, just like many other powerful clothing brands or manufacturers do. For instance, at the well-known Chinese shopping sites like Aliexpress.com, Dinodirect.com or Milanoo.com, we can find a good number of Chinese clothing brands selling their products there.
After a down-to-earth investigation, I am surprised to discover that TS is an officially registered trademark belonging to Lightinthebox.com, one of my favorite Chinese online stores of fashion and accessories. I knew the company had been hiring fashion designers, dressmakers and models to design, to make and to showcase the special occasion dresses especially wedding gowns, evening dresses, prom dresses and cocktail dresses. However, be honest, I didn't know they had already created their own brand of fashion. It is a commonly pursued dream of many Chinese international online fashion stores but so far few companies have make the dream come true. Lightinthebox really deserves the applause. By combing world fashion with Chinese low cost manpower as well as high quality apparel making technology, the reputable Chinese foreign trade company is building their name on the international fashion stage.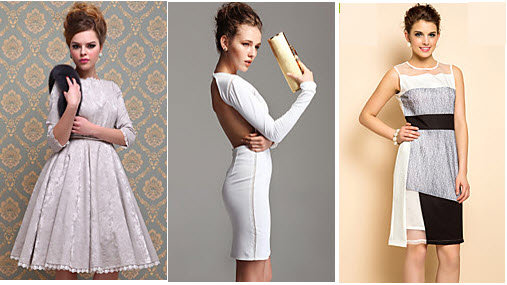 As the TS brand was born to follow the latest global fashion trends, all TS apparel are featured by European or American styles. Lightinthebox.com uses the brand to introduce made-in-China quality high-end fashion products to the world. Best known for offering stylish special occasion dresses such as wedding apparel, evening dresses, prom dresses or homecoming dresses, Lightinthebox started from selling name brand or designer-inspired dresses at super low prices. They quickly made a name on the global market and achieved a great success. However, this powerful Chinese e-commerce company was not contented with the success at all. They gradually give up all imitated styles and started to create their own teams of fashion designers, dressmakers, photographers and models. In recent years, we see more and more amazing dresses and other fashion products designed and created by Lightinthebox appear on the site for sale. TS clothing is probably one of the biggest moves they have ever made in their journey to the world-standard top fashion runway.
Currently, for international buyers, TS clothing is only available at their official international shopping site Lightinthebox.com and the famous Chinese wholesale trading platform Aliexpress.com. As the owner, Lightinthebox has all TS styles to choose from and the prices listed there are reasonable and highly affordable. Comparatively, as only a limited number of TS apparel is offered by some individual small sellers through the Taobao Go Global channel at Aliexpress.com, the prices vary quite significantly from each other and they are generally higher than those at Lightinthebox.com. Also, considering that Lightinthebox.com is a big Chinese supplier with good reputation among global buyers while sellers at Aliexpress.com vary in capacities and credibility, I personally would encourage you to use Lightinthebox.com if you want to buy TS dresses, TS tops, TS bottoms or TS outwear.
Different from their global marketing strategy, Lightinthebox.com sells TS clothing to Chinese resellers or consumers via different online channels. In addition to their official Chinese shopping website Onlyts.cn, they have also created official stores at Tmall.com, Jd.com and Amazon.cn. Now the brand is extensively recognized by Chinese celebrities in the entertainment industry and more and more common Chinese women who prefer European or American styles fall in love with TS clothing.
Leave a Reply