If you often shop China mobile phones or electronics, you must know Chinavasion, the No. 1 supplier of a wide range of electronic gadgets based in Shenzhen. Since its inception in 2006, Chinavasion has established a big name on the global market of the most popular electronic items. In particular, the Chinese wholesale electronic distributor is best known for its quality electronics with Chinese distinctive features, though the prices it offers are not necessarily the lowest among the countless competitors.
As a wholesale shopping website, Chinavasion.com offers flexible discounts on all of items, including cell phones, car DVD players, digital cameras and camcorders, MP4 players and more. For the same item, the more pieces you purchase, the lower the price you will be able to get. Of course, you can buy just one piece of the item you want, only that you need to pay for a slightly higher retail price.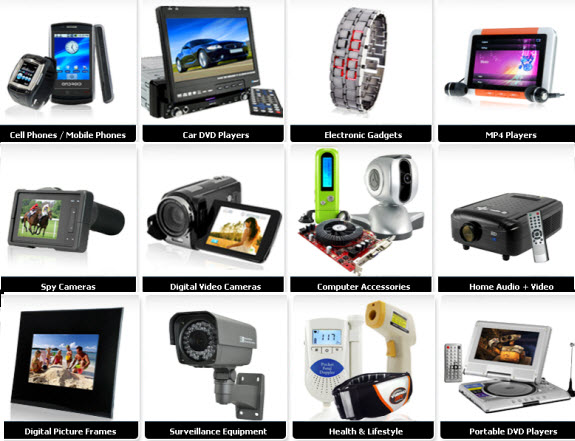 Besides, enabling customers to "have fun with cool electronics" seems to be Chinavasion's permanent pursuit. If you look closer to the huge selection of electronic gadgets there, you will be shocked to find that most of them are amazingly fun for use.
For years, made-in-China mobile phones have been one of the bestsellers on ChinaVasion.com. Below are a list of its top 10 China mobile phones, all of which are empowered with outstanding performance, most advanced features and best resell margins. If interested, just take a look.
Top 1: Odyssey – WiFi Quadband Dual-SIM 3 Inch Touchscreen Cellphone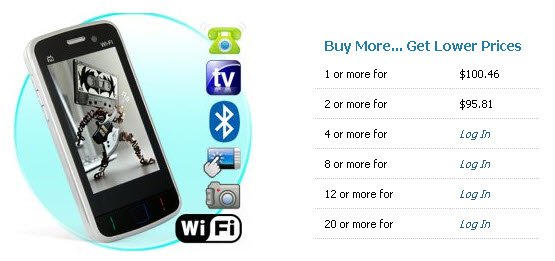 Top 2: Thunder – Quadband Dual SIM Wifi Touchscreen Worldphone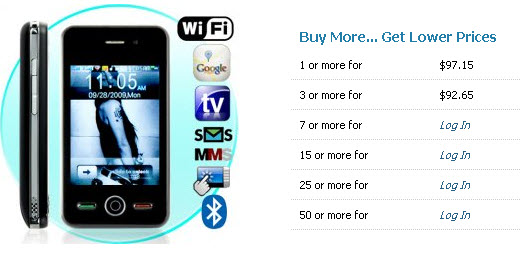 Top 3. Direktor Wifi Dual SIM Quadband Worldphone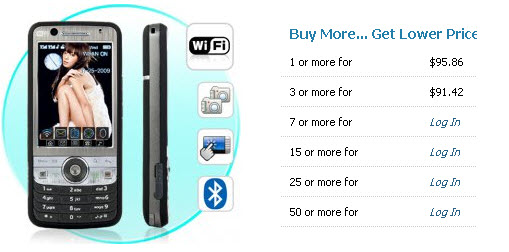 Top 4. Quadband Dual SIM GSM Worldwide TV Cellphone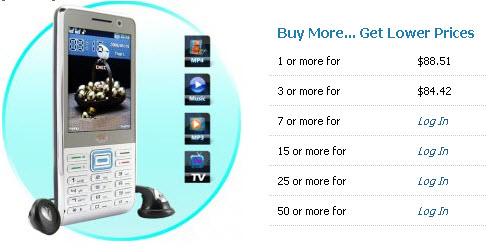 Top 5. Beryllium Quadband Dual SIM 3.2 Inch Touchscreen World Phone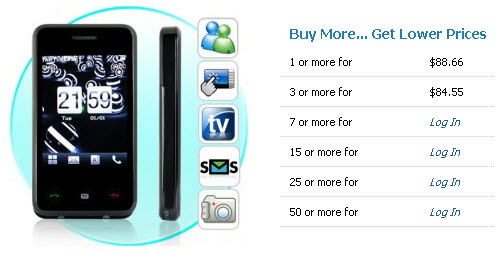 Top 6. Orion – WiFi Quadband Dual SIM Cellphone with 3 Inch Touchscreen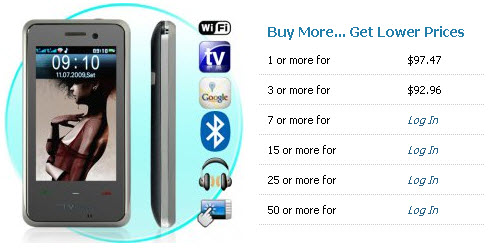 Top 7. Galactus – Cellphone Watch With Video Camera + Media Player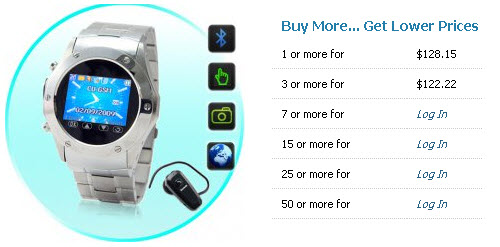 Top 8. The Robot – 2.8 Inch Touchscreen Cellphone with Android OS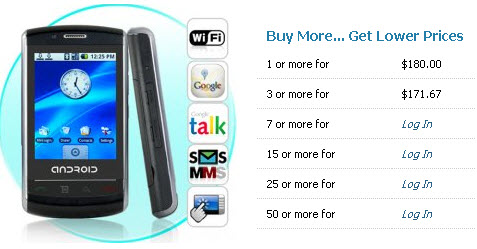 Top 9. Metro – Dual SIM Swivel Screen QWERTY Cosmopolitan Phone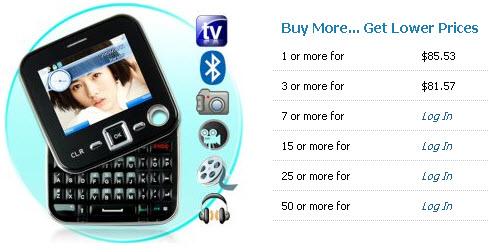 Top 10. Jaguar – Quad Band Touchscreen Mobile Phone Watch + Keypad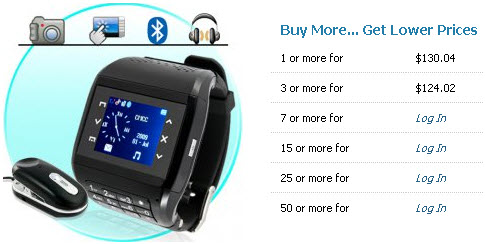 To view more wholesale China mobile phones available on Chinavasion.com, click here >>
You may also want to read: China Wholesale Cell Phones Shopping Guide