Before I noticed the video about SoPhone on YouTube, I had believed that HiPhone 4 was the best iPhone 4 clone. I instantly realized I was wrong after I finished watching the demo. I was shocked by the powerful features and performance of SoPhone. Then I searched the Internet for more detailed reviews of SoPhone, and got to know that SoPhone is the widely acknowledged top iPhone 4 knockoff of 2010. Anyway, what exactly makes SoPhone the closest handset to iPhone 4? If you are on the edge, read on to learn more details.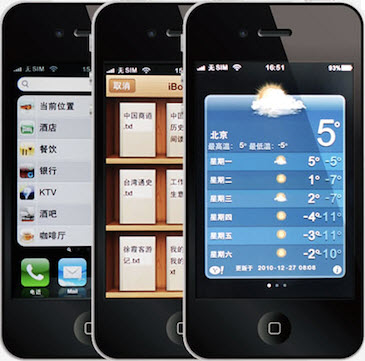 Specifications of SoPhone
On the first look at SoPhone, you won't find any difference between SoPhone and iPhone 4. Obviously, the best iPhone 4 clone SoPhone completely copies the external look of the original. Even their sizes are the same. Any case for iPhone 4 will fit SoPhone equally well.