The Sciphone i9 has been ranking the top of best Chinese cell phones since its birth. Empowered with advanced and easy-to-use features, Sciphone i9 cell phones are offered at highly affordable prices. Resembling the look of iPhone, Sciphone i9 is particularly adored for its sleek body and wide touch screen. This fashionable cell phone is suitable for seniors, adults as well as students.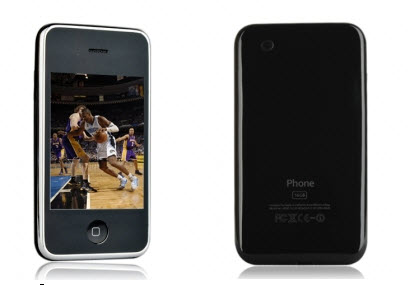 As an upgraded version of Sciphone i68, the Sciphone i9 has superior features that enable users a better experience using the phone. It is equipped with a dual-SIM card slot and a much better digital camera. The prices of Sciphone i9 differ slightly from different suppliers. To shop best Sciphone i9 cell phones from China, you gotta choose a reliable supplier instead of sticking to the lowest price only. Otherwise, you may get crap cell phone for the pretty advantage, namely, the so called "lowest price".
In addition, in order to get best deals on the Sciphone i9 cell phones, you're encouraged to shop from a wholesale store, where you are more likely to get a reasonable price. Most of the Chinese wholesale shops offer low wholesale prices for retail orders, and Lightinthebox and AliExpress are typical examples. After comparisons, I personally believe that Lightinthebox.com is the best option to shop Sciphone i9 in terms of the website's credibility, the quality and the price of the phone as well as the feedback of the previous customers.
Since its inception, Lightinthebox has established a trusted name in the global market by offering quality products and services. The prices it offers are competitive too. Its Sciphone i9 cell phones are hot for a long time and still positioning in its top-selling item list. There are more than 100 pieces of customer feedbacks for you to evaluate every detail of the phone. Below I am about to list some of its major features for your reference.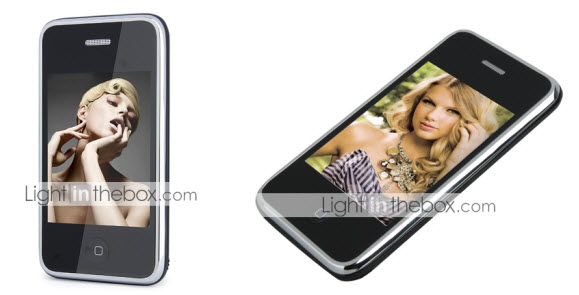 1. Unlocked for Worldwide Use
This quad-band phone is unlocked and works on GSM network frequencies 850/900/1800/1900 MHz. Just check if the network frequency is available for your country or region before purchasing the phone.
2. Dual SIM
The Sciphone i9 comes with dual SIM technology, which is especially good for businessmen. You can switch breezily between two SIM cards or phone numbers just by selecting the one you want to use from the menu.
3. Bluetooth
The Bluetooth capability allows the Sciphone i9 users to communicate conveniently and safely, especially while on the move. For example, people can use the Bluetooth to have a safe conversation while driving.
4. FM Radio
The built-in FM tuner make it possible that you can tune into your favorite radio station wherever you are. It's great for killing the boring time or relaxing with some nice music or programmes.
5. JAVA
With the built-in Java technology, the latest Apps can be used on the Sciphone i9 cell phones. Whether for business or simply for fun, you can run any of Java-based applications by the phone.
More features of Sciphone i9 >>
Other Best-Selling Chinese cell phones >>
You may also want to read:
Top China Cell Phones
China Wholesale Cell Phones Buying Guide
Tag: AliExpress Wholesale Mobile Phones
Leave a Reply