I hadn't noticed that Priceangels.com, a website well known for electronic gadgets and accessories, also offer clothes and accessories for babies and kids until I got the alert about their latest sale on baby and kids' supplies days ago. I decided to share this piece of information as I know lots of my readers are interested in sourcing quality baby and kids' clothing from Chinese suppliers.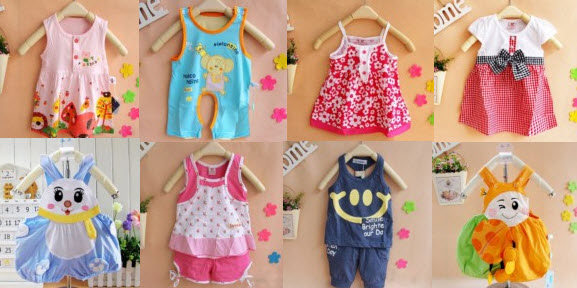 The Priceangels.com sale on baby and kids' clothes offers an 8% off discount on select items under the Baby & Kids category. On-sale products include girls' dresses, suspenders dresses, t-shirt and pants sets, climbing clothes, baby bib pants, vest and pants sets, baby apron pants, tops and pants sets and more. By inputting the coupon code "PAM5TE8OFF" at checkout, you will get the price reduced instantly. Plus, every order is honored with free shipping.
Discount Description: 8% OFF & Free Shipping on Baby & Kids' Supplies
End Date: May 31,2013
For other latest Priceangels.com coupon codes, click here.
A deeper look at their Baby & Kids category reveals that the site are enlarging this product line though currently the listing is still quite limited in terms of quantity. What Priceangels.com impresses me is their cool gadgets and accessories and for this reason, I am more willing to rank them as a professional electronic supplier.
The total number of Baby & Kids supplies at Priceangels.com is not at all impressive with only 72 items. Anyway, seeing that the site enjoys the same kind of reputation on the global market as many other reliable Chinese shopping sites do, I still recommend it to those who are looking for cheap clothes for both baby boys and baby girls. For more details about Priceangels.com, please read the review here.
As for other fields the site cover, my opinion: if you happen to find a great deal of your interest there, you can consider buying it with the site but you are not encouraged to use the site as a regular destination to shop for products other than gadgets or electronic accessories. For baby and kids' clothes, Aliexpress.com, Milanoo.com and Dinodirect.com are better choices as they are more professional in this field and their product ranges are much wider. Click here to read the post "Best Chinese Sites to Buy Baby and Kids' Clothes, Shoes and Other Supplies" to learn more details.
As a mother of a little boy, I know well the experience of shopping things for the baby online. I personally prefer finding a trusted store and then sticking to it for all kinds of baby supplies, or at least for one particular category for baby, e.g. baby clothes. The good thing about shopping baby supplies with the same store are: hassles are reduced to the least and we will save more on shipping or get better discounts for larger orders. Though Chinese international sites like Priceangels.com offers free shipping, you should understand that the shipping is not really for free as the cost has already been added to the price of the product. When you determine to place a bigger order, ask them for a discount and they will probably say yes.
For more information about the Chinese shopping site Priceangels.com, please read the review here.
Leave a Reply