I do not really mean to put Milanoo.com second to Lightinthebox.com speaking of good Chinese sites to buy 2013 summer floral dresses, but I have to simply because Lightinthebox is unbeatable in my minds. Anyway I also have to admit that at some point Milanoo.com can be better than the worshiped site of mine, i.e. the floral dresses collection.
Truth be told, I never expected that Milanoo.com can be doing such a good job when it entered the world of fashion foreign trade business. Currently they are hosting an exclusive sale with 15% off for floral printed dresses, blouses, shirts and skirts to usher in the sizzling summer – I gotta read the collection this way since all the dresses look damn cool and refreshing. Here are some of the styles I am falling for: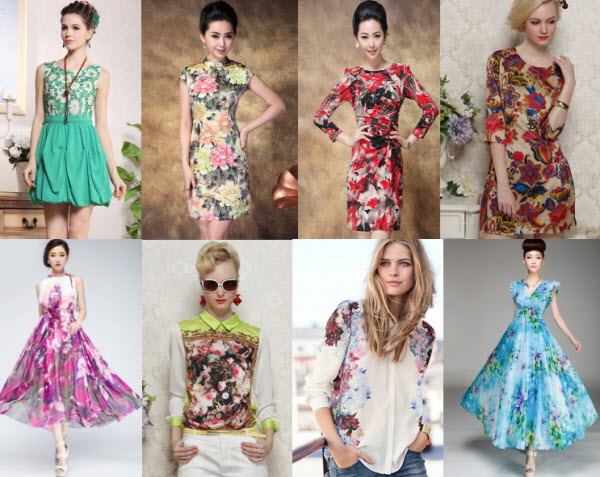 See more discounted floral dresses for sale at Milanoo.com >>
Obviously, floral maxi dresses are the key note of the selection. Likewise, you can take advantage of Milanoo coupon codes for a better saving if you see a floral print dress you love is not offered with a discount. Hopefully you will at least at a free shipping honor as long as your order value reaches their threshold. Sometimes a more rewarding offer can be available too. What you need to do is to check up for a valid coupon code before placing an order. Anyway, if a product you find there is already showcased with a discount, you are not allowed to use any coupon code for it anymore. Apart from the promotional collection of floral summer dresses mentioned above, the site carries far more styles that come in floral prints at their site. Just visit Milanoo.com and use their search box to find them out.
Building their name first with cosply costumes on the global market, Milanoo.com are extending their product range in a fast speed these years. Anyway, no matter how they are adjusting their product strategies, I notice that fashion is always their backbone. The big banners on the homepage are always saved for all kinds of fashion products, including evening dresses, prom dresses, shoes, wedding dresses, handbags, jewelry, maxi dresses and much more. The best deals of the sites usually come from their Daily Madness zone, in which you can find deals offered with rare discounts for 1-2 days only. If you decide to shop there in the long run, you probably can't afford missing this section though the products included are usually quite limited in quantity. At the same time, you can take advantage of their other forms of promotions like the homepage themed sales or discount codes. Recently they should have more summer-themed specials launched to boost revenues. Just stay up-to-date with their updates.
Besides Milanoo.com, there are other good alternatives to buying floral print dresses for summer 2013:
Leave a Reply