Aliexpress.com
At my site I have mentioned for times that Aliexpress.com is the best online destination to shop for made-in-China clothing and accessories for babies and kids. The site is a huge trading platform and you can find countless suppliers selling this kind of products there. The good thing is, you have a wealth of styles and prices to choose from based on your taste as well as budget. However, the risk also exists: the site only provides payment protection service and cannot give any guarantee on the quality of the products or provide any after-sales service. When a dispute between you and the seller happens, they act as a third-party to rule the case and to provide a solution. If you choose to use the site, you need to do research on the seller as much as possible in order to avoid encountering rip-offs or scams.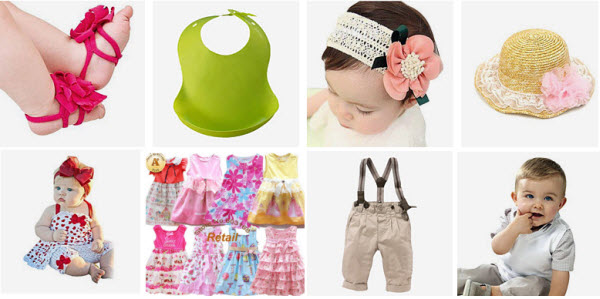 In the case you are not satisfied with the goods you receive from the seller, do remember to submit a dispute to the Aliexpress.com through your account. Never trust the seller or do what he or she instructs you to do in order to solve the dispute. Chances are you won't get your problem solved after you delete the negative feedback you left for the seller as he or she requires in return for offering you a full refund. If you trust the promise, you will end up getting no refund at all. After you confirm on the completion of your transaction with the seller or when the deadline of submitting a dispute is due, the Aliexpress.com site won't be able to help you anymore. Whenever dispute occurs, you should resort to Aliexpress.com for a solution.
It is common to see bad reviews against Aliexpress.com claiming the site is a scam. Based on my knowledge I can ensure you that the site is truly a legitimate website. On top of that, it is the largest wholesale trading platform for small quantities in China. Some dishonest sellers may have slipped through the net of their strict membership qualification verification, but the site itself is not so horrible as some buyers comment. As long as you are cautious enough and follow the instructions of the site to shop or solve issues, everything will just be fine. Bear in mind that it is important to keep all evidence of your transaction record so that you can better protect yourself just in case any dispute takes place.
So far I still believe that Aliexpress.com is the best site to shop for cheap baby and kids' supplies including apparel, baby shoes, baby socks, baby hats, toys, baby gear, baby care and baby bedding. The range of their item listing is huge and you are more likely to find best-margin deals there.
For more information about Aliexpress.com, please read the review here.
Dinodirect.com
The other Chinese site that can compete against Aliexpress.com in the field of baby and kids' products in terms of listing range is Dinodirect.com. Unlike Aliexpress.com, the site is a super big online supplier with their own warehouses though the two sites cover the same many categories. What Dinodirect.com overweighs Aliexpress.com is: product quality and all product-related services are under the full control of their own and thus they are able to achieve a higher level of customer satisfaction.
At Dinodirect.com, there are over 7,700 items listed under the Baby category. There you can find baby clothing, shoes & accessories, baby gear, baby safety & health, baby bathing & grooming, diapering, feeding, nursery bedding, nursery décor, nursery furniture and toys for baby. It is truly a one-stop shop for baby stuff. All products are available with free shipping worldwide. For better savings, you can check out the latest Dinodirect coupon codes list before placing an order there.
To learn more about Dinodirect.com, please read the review here. 
Milanoo.com
Anyway, if you only stick to baby clothes or kids' clothes, some smaller websites are also worth consideration. The key point is: you should find a reliable Chinese shopping website to trade with. Of course, quality standards and prices are the next things you should pay close attention to. In this field, Milanoo.com should be a good alternative.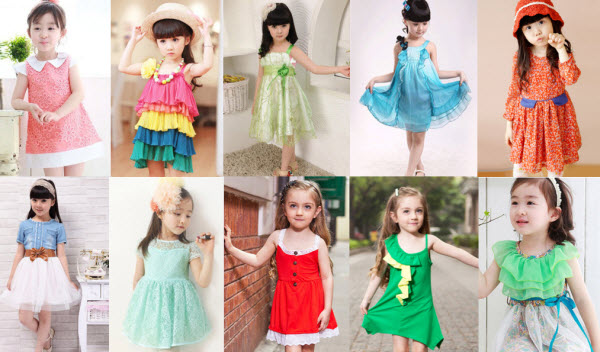 In my old post Great Sources for Wholesale Kids' Clothing from China, I also introduced Milanoo.com. The fashion store has been adding more and more adorable baby clothing, girls' clothing and boys' clothing. Being stylish is the very highlight of their baby and kids' apparel. Their dresses for babies (0-24 months) and girls (aged 2-16) are so cute that every time I saw them I always wish I had a little girl. In particular, they have a number of amazing styles of tutu dresses, which are currently very popular all over the world. See all Kids' Clothing at Milanoo.com >>
For more detailed introduction to Milanoo.com, please read the review here.