We've got several emails asking us to recommend some great sources for buying wholesale kids' clothing at cheap prices. These readers have one thing in common: they are all interested in buying cheap kids' clothing in bulk from China for their resell business. Well, when it comes to wholesale kids' fashion products including clothing, shoes and accessories, Milanoo.com and AliExpress.com are always at the top of our recommendation list.
Wholesale Kids' Clothing at Milanoo

Milanoo started its business by selling a variety of fashion products ranging from women's special occasion dresses, handbags, shoes and other accessories to Cosplay costumes and accessories. The fast-growing Internet supplier of apparel and accessories keeps enlarging its product range these years. The wholesale kids' clothing category, including girls' clothing, boys' clothing, baby clothes and kids' shoes, is one of the latest emerging product lines at Milanoo. In particular, Milanoo has a vast array of fashionable little girl dresses to choose from.
One distinctive feature of the wholesale kids' fashion and accessories at Milanoo is the trendy styles. All kids' clothes and accessories there come in stylish designs that set the trend of kids' fashion worldwide. From 100% cotton baby clothes sets to boys' shirts, pants, sweaters, outerwear to girls' dresses, sweaters, legging pants and outerwear, there you can find a huge selection of in-trend kids' clothing. The cute styles look amazingly fashionable on little ones – just see how lovely they are on the little models.
Another attraction of Milanoo's wholesale kids' clothing lies in the competitive prices. Basically, Milanoo is an online retail supplier of fashion and home & garden products. However, the prices it offers are generally below the wholesale pricing level. This makes Milanoo an equally great source to shop for wholesale products. Anyway, for se-sellers, what they strive hard for is high resell margins.
Wholesale Kids' Clothing at AliExpress
AliExpress is just like a wholesale supermarket. There you can find everything for a daily life, all for wholesale. It's probably the world's biggest marketplace for sourcing small quantity wholesale products. As a part of the Alibaba.com, AliExpress enjoys an unsurpassable reputation among global buyers. For millions of retail business owners across the world, AliExpress is their ultimate source to find great suppliers and high-margin products. The Wholesale Kids' Clothing category at AliExpress, for example, is unbeatable in terms of product variety, supplier option and pricing.
The wholesale kids' clothing product line covers children's pants & trousers, children's clothing sets, children's t-shirts, girls' dresses, girls' skirts, children's sleepwear, children's tops & shirts, children's jackets, children's coats, children's sweaters, children's underwear, children's hoodies, children's jeans, children's shorts and children's vests & waistcoats.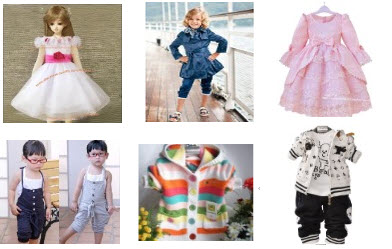 In addition, the wholesale platform has an exclusive collection of infant & toddler clothing, including baby pants & shorts, baby rompers, baby clothing sets, baby t-shirts, baby sleepwear, baby sleeping bags, baby bibs, baby underwear, baby dresses, baby vests & waistcoats, baby jackets & coats, baby shirts & tops, baby sweatshirts, baby sweaters, baby skirts and other baby clothing.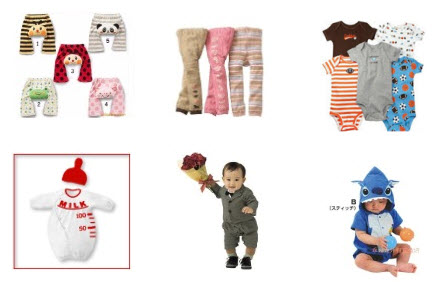 See? The wholesale kids' clothing category at AliExpress is just too huge to introduce one by one. The children clothes and accessories are offered by various verified suppliers at different prices. Thanks to the intense competition among so many suppliers, you are more likely to get the lowest possible prices for the items you want.
In order to find the best suppliers and best kids' products there, you are encouraged to check every detail of the suppliers or the products there before you make an order. For instance, you can take a look at the feedback score, membership tier and join date of the supplier you are interested in. Also, you should read carefully the item description to confirm that the item is exactly what you are looking for. If you have any questions about the products, you can contact the supplier for details. Both the item description and the chat or message history between you and the suppliers will serve as evidence if any dispute occurs.
Please note that both Milanoo and AliExpress offer promotions on their wholesale kids' clothing frequently. Free shipping and limited-time discounts are the most often used promotional incentives on the two online shopping websites. To save even more, you should check back regularly their sites for such promotions.
Leave a Reply