Milanoo.com is one of my favorite Chinese international shopping sites although it does have some negative reviews on the internet. I like it simply because I have been witnessing the progresses it is making all the way since it was founded and quite impressed by the great efforts they have been devoting to grab the market share.
At the beginning I thought it was a small site like many other ones I had known, which either disappear quickly or stay at the same place year after year. Obviously the site is far beyond my expectation. In recent years I see a robust and ambitious Milanoo keep improving their service and enlarging their product line. This is a very good quality for an online store like Milanoo.com (read the full review of the site here). For global buyers, at least they can be confident that this site is not a scam though they are not perfect.
Besides the complaints against Milanoo.om posted on social forums or third-party review websites, I am a little bit disappointed by the fact that the site does not publish any bad reviews on their own site. I believe they must have received some unfavorable reviews otherwise how could the people vent their anger elsewhere? So far I've known no Chinese sites doing well in this respect. What a big deal with accepting criticism anyway? If I were an online shopping site owner, I would let go all kinds of reviews of the products or service offered by my site – I believe it is a good way to filter the inventory in order to keep the best products that are really liked by customers. From my point of view, one reason for not publishing the negative reviews is that the sites are not confident in themselves. What do you think?
OK, now let's come back to the topic: Milanoo handbags for women. I have introduced again and again here at my site that Milanoo.com started their business from selling cosplay costumes and special occasion dresses specially wedding apparel. In these years they are adding more and more categories to their product line, including women's fashion and accessories, men's apparel and accessories, kids' clothing and accessories, beauty, jewelry & watches, home fashion and more. Actually women's bags have been available on their site for quite a long time. I just didn't notice that it had grown into such a broad category with so many styles to choose from. Lightinthebox.com (read the full review of the site here) had been the best Chinese site to shop for stylish bags for ladies in my personal list before. Now I should put Milanoo.com into the list as well seeing that the site carry such a huge selection of all kinds of bags fitting various occasions.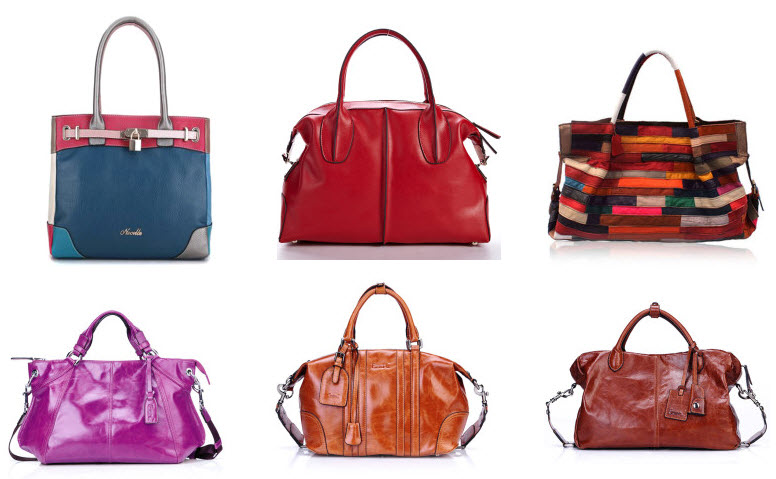 See more women's bags at Milanoo.com >>
Comparatively, the total number of styles in women's bags is no significant difference between Lightinthebox.com and Milanoo.com. However, a closer look reveals that the sites emphasize differently in the types of bags they carry. Above 90% of bags for sale at Lightinthebox.com is for special occasions. In particular, evening bags, party bags and wedding bags are their biggest subcategories. Milanoo.com seem to focus more on bags that go for daily outfits although they also have some amazing special occasion bags.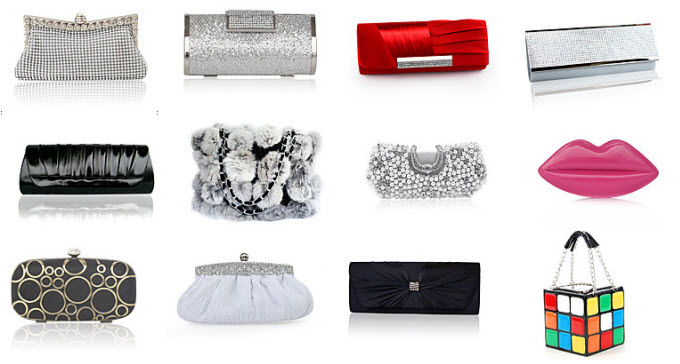 See more women's evening bags at Lightinthebox.com >>
In terms of pricing, overall Milanoo is slightly lower than Lightinthebox. But I don't know whether it is due to quality differences. I myself never purchase any handbags for either of the site and thus can not give any helpful comment on the quality standards of the bags offered by them. Also, I failed to find any hints from the real customer reviews of bags bought from the stores – both have good reviews and bad reviews.
My advice:
If pricing is the top priority to you, go for bags available at Milanoo;
If quality is what you concern most, try the bags at Lightinthebox.com first.
If you are a re-seller looking for high-margin quality handbags for women, you are encouraged to buy a few bags from both sites to compare in detail. Aliexpress.com and Dinodirect.com are also worth taking into consideration when it comes to stock up on made-in-China handbags at low prices. Note t that the bags at Aliexpress.com can vary very significantly in terms of prices and quality standards as they are offered by different sellers.
One Response to "Milanoo Handbags V.S. Lightinthebox Handbags"
YOLO Says:
January 27th, 2015 at 9:12 pm

All the bags are good.They are very stylish and comfortable.
Leave a Reply