Last week I was asked by a reader of my blog for my advice on reliable Chinese suppliers or traders of a number of categories, including jewelry, consumer electronics, kitchenware and more. As a response to his questions, I will start with this post to talk about the jewelry category first.
Before I explore the topic with details, I must confess that my viewpoints or advice is based on my own research and knowledge and as a result may be not accurate. What I introduce here is just for your reference only and you are always encouraged to do research yourself as much as possible in order to avoid scams.
The reader mentioned that he had visited China twice last year and attended some phases of the Hong Kong and Guangzhou fairs. He is looking for an efficient way to source products of his interest in wholesale quantities for his online retail and wholesale business. As far as I am concerned, now the most efficient approach to stock up on products from China is to shop online and order in small wholesale quantities. Whiling this can help you reduce your cost to the least, the disadvantage is that you may encounter much more risks than trading face-to-face with the suppliers. So it is really important to find out trusted traders with good reputation. It is time-consuming but definitely worth the efforts.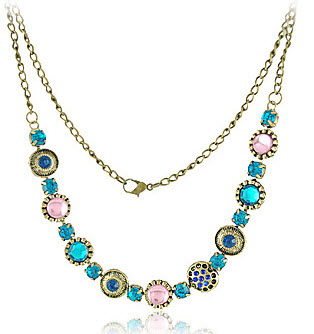 As for jewelry, it depends on what kind of jewelry you are interested in purchasing from China. For luxury jewelry or name brand jewelry, I don't think it is a wise choice to shop online considering the high risks. Here I will focus on the other type of jewelry: cheap jewelry for accessorizing outfits, such as leather bracelets, silver rings or earrings, necklaces with alloy pendants, headpieces, wedding jewelry, etc.
Guangzhou (of Guangdong Province) and Yiwu (of Zhejiang Province) are the best cities in China to source wholesale jewelry at low prices – they both have many wholesale marketplaces of such jewelry located around the cities. In particular, I myself am more familiar about the Guangzhou market as I am now currently living in this city. One of my previous posts mentioned about the wholesale markets of fashion accessories such as jewelry in Guangzhou, you can click here to read the post.
However, it does not necessarily mean that the two cities are the largest manufacturing bases of jewelry. For instance, the jewelry for sale in the Guangzhou marketplaces is produced by factories in Shenzhen, Dongguan, Shantou and more other cities of Guangdong Province, especially those within the Pearl River Delta, one of the most famous economy zones in China. I am sharing this piece of information just to remind you that trading with sellers based in either of the cities may be more economical on cost. You know, the nearer to the wholesale marketplaces, the less the sellers cost on logistics and thus are able to offer the better prices to their customers.
I've dug out quite a number of online Chinese shopping websites which offer wholesale jewelry to global buyers (see the lists below). However, I am not confident in most of them in terms of company credibility and service standards. If you ask for my personal recommendations, I would go for the first four sites.
Recommended sites:
Other:
Comparatively, the sites I recommended above are more reliable and I am pretty sure they are legitimate companies doing serious business. However, none of them is complaint-free and all of them have a long way to go with world top e-commerce sites like eBay.com or Amazon.com. When you decide to shop from China, you have to realize that even the best sites may not meet your expectations. On the other hand, as a Chinese I am also trying to tell the world that most Chinese merchants are honest and hard-working, trying their best to improve their products as well as services. It is unfair to throw them into the "scammers" category simply because you see some negative reviews against them on the internet. Seriously, if you do this way, you will find that no Chinese shopping sites are dependable and I am afraid you may have to abandon your plan of shopping with Chinese suppliers.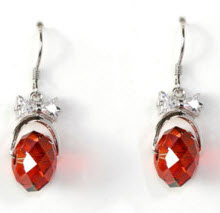 In particular, you should note that Aliexpress.com and DHgate.com are wholesale transaction platforms connecting suppliers and buyers. The biggest attraction of such sites is that they have the widest categories, styles and prices to choose from. However, even though they claim they are offering payment protection service and won't release your payment to the sellers until orders are confirmed successfully delivered, you may have to wait a long time for the disputes to be resolved or get your money back.
Some customers claim that the two sites sometimes simply side with sellers and do not protect buyers' interest as they have promised but some others say they get a satisfactory solution to their issues. If you do want to shop with such sites, you may need to check in more details on the feedback profile and customer reviews of the specific sellers there. Also, by asking questions as much as you can, you will get a basic idea on whether they are professional or not from the way they respond to you. Anyway, if you don't want to bother spending time finding good sellers at this type of sites, just choose the other sites recommended, which are themselves suppliers having their own warehouses and product verification system.
Nevertheless, shopping from online Chinese foreign trade sites is not the only efficient way to source cheap wholesale made-in-China jewelry. In order not to make a single post too lengthy to read, I am considering talking about one more feasible yet not necessarily the same efficient method to buy jewelry from China. Please check back here for the update if you are interested in.
Leave a Reply