We have introduced a number of popular China based online stores or marketplaces that offer electronics and digital products on this site, including DinoDirect.com (see DinoDirect Review), FocalPrice.com (see FocalPrice Review), Tmart.com (see Tmart Review), Lightinthebox.com, AliExpress.com and much more. If you have read our posts about these stores, you must have noticed that we mentioned "Huaqiangbei" again and again. In this post we're going to talk about the place in detail.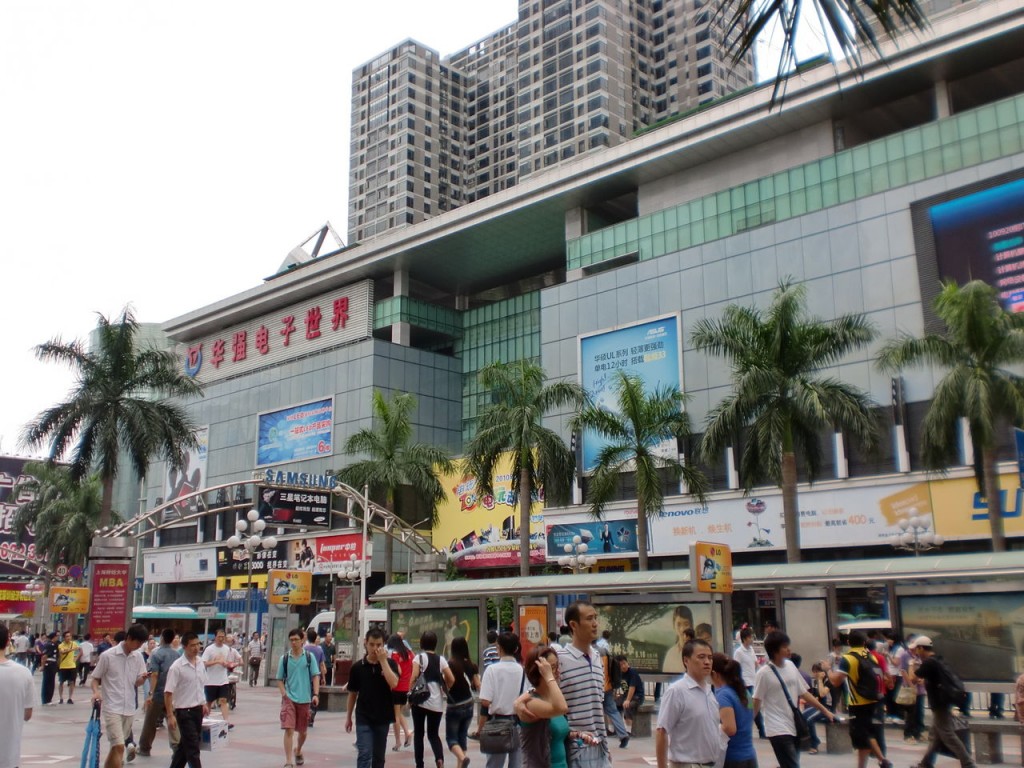 Located in Shenzhen, Huaqiangbei was originally an industrial park of consumer electronics, computers, electric appliances and communications products. It was then transformed into a huge commercial centre in 1998. Electronic and digital products are the backbone of Huaqiangbei while women's clothing is equally hot-selling there. In 2008, Huaqiangbei was titled as "China's No. 1 Electronic Street". There you can find about one thousand wholesalers and retailers that sell electronics, much more than on any other electronic marketplace in China (including Zhongguancun in Beijing).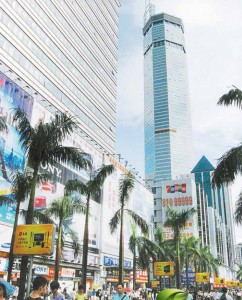 Huaqiangbei is not only a great attraction to end consumers in Shenzhen or other cities nearby, but also the biggest wholesale shopping mall where merchants across China stock up on electronics and digital products for their businesses. Also to mention is that almost all Chinese international shopping websites of electronics source products from Huaqiangbei too. That explains why most of the famous online electronic stores are based or keep warehouses in Shenzhen.
If you want to buy electronics, communications, computers or digital products from China, there is no better place than from Huaqiangbei. The best way to cut all middle men and get lowest prices is to trade direct with sellers there. You can visit the shopping centre in person and purchase what you are looking for or built long-term cooperative relationships with suppliers you trust. However, this may cost you much as you need to travel around and cover a lot of other expenses like translation and hotel. My suggestion: find Huaqiangbei suppliers of electronics on the web and do business with them online. I believe this is a much more cost-effective way.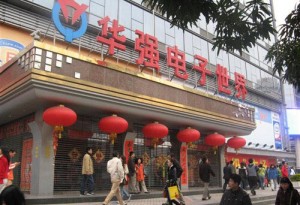 Some of the Huaqiangbei stores have their own shopping websites that target global buyers. But it is more risky to place orders with these individual sites. The safer option is to reach them through more reliable and famous online marketplaces such as AliExpress.com. By doing so, you will be protected by an authoritative third party and don't have to worry about encountering scammers. When you find a seller from Shenzhen at AliExpress, he or she is most probably from Huaqiangbei. Just ask the seller for details. If you want to confirm whether you are told the truth, try the phone number provided by the seller to see if it works.
Likewise, the world renowned online electronic stores mentioned at the beginning of this post are worth checking out. The reason is more than simple: these stores have win-win cooperative partners at Huaqiangbei and are able to get the best wholesale prices. Of course, you have to pay a little more than buying direct from the sellers at Huaqiangbei – the websites must make profits!
One Response to "Huaqiangbei: the Biggest Marketplace of Electronics and Digital Products in China"
Leave a Reply