Valentine's Day is just two weeks ahead. I noticed that there are lots of Valentine's Day 2012 gift ideas shared on the web. If you haven't come up with any good Valentine's Day idea yet, search the Internet and you will get countless suggestions. Also, as I have mentioned many times, you can check out online shopping websites that offer gifts to get some inspiration. By doing so, you will more probably find gifts that fit your taste and budget.
I've browsed all of my familiar Chinese online stores with an aim to find some outstanding Valentine's Day 2012 gift ideas and deals. In particular, I was deeply impressed by the Valentine's Day gift collection offered by FocalPrice.com. There I found an array of awesome gifts that fit the sweet holiday perfectly. In addition to the exclusive range of gifts for couples and spouses, FocalPrice carries a variety of lovely gifts for him or her — up to 15% off.  View all the Valentine's Day 2012 gift ideas & deals here >>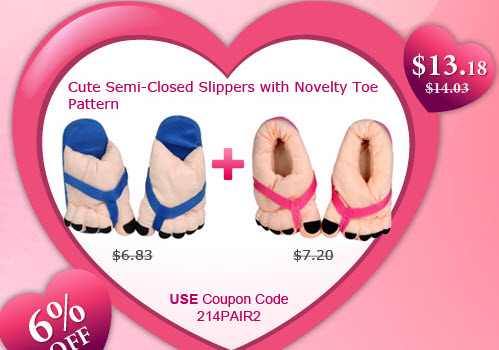 For more information about FocalPrice.com, please read my FocalPrice Review.
Leave a Reply