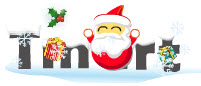 When I was compiling the list of China wholesalers of electronic gadgets, I found Tmart.com. At first glance, Tmart.com looks no difference from other online electronic gadget stores. Anyway, the Nextage Seller mark displayed at the bottom of its homepage caught my attention. I did some research then, trying to dig out more valuable information about the shop. Here I would like to share my findings, though what I finally got is quite limited.
On the Tmart.com website, I noticed that no phone call information is indicated. Instead, I only found a Hong Kong mailing address. I asked one of their customer service representatives, the girl told me that their head office is indeed located in Hong Kong, but they have some warehouses across the world and their biggest warehouses are in the US, the UK and Hong Kong.
I believe Tmart does have warehouses in different countries and regions as the store provides worldwide free shipping. Based on my knowledge, many other China wholesale shopping websites of electronics or electronic gadgets do the same way: they cooperate with overseas warehouses to stock and deliver their goods while running their business through their websites and working at offices in the mainland China or Hong Kong, e.g. DinoDirect.com.
However, for their Hong Kong-headquartered part, I still have my doubts. At Tmart, you can use live chat or email to reach their customer service team, but you can't find any phone call number. Besides, Google tells me that the company address is used by different companies. Anyway, I didn't mean Tmart is probably a scammer. One of my Chinese friends registered her small firm in Hong Kong while doing business with her global customers in Shenzhen. I know she is a completely honest person and doing serious business. Many Chinese people choose to register their companies in Hong Kong simply to reduce all kinds of costs and to raise their customers' confidence. After all, Hong Kong is an internationally famous city with high enterprise credibility. Tmart may be one of such companies. From my research, the Tmart office should be located in Fuzhou, Fujian Province of China – I am not quite sure though.
To better experience the shopping system and the service of Tmart.com, I took a quick tour there on my own. The navigation is good and the shopping procedure is easy enough. Everything concerning a product is clearly displayed: price, shipping cost (worldwide free shipping), stock availability, product description, payment methods, shipping methods, customer feedback, etc. The whole checkout process will take only a few minutes.
I also learnt from the customer service representative that generally, Tmart ships out an order from a nearest warehouse if the item is available there. For instance, when a US customer places an order, Tmart will ship the item from its Broolyn, NY warehouse if available. In the case that the item is out of stock there, Tmart will ship it from its Hong Kong warehouse. I read a number of Tmart reviews in some forums left by the store's US customers. Most claimed they received goods from Tmart's US warehouse while some said theirs came from its Hong Kong warehouse. My advice: ask the pre-sale customer service representatives via live chat to confirm whether the item is in stock at the warehouse you prefer or not (if you do mind).
Finally, to complete this Tmart review, I want to remind you that when you place an order of $700 USD or more at Tmart.com, you can negotiate with the customer support team for a 5% extra discount. The threshold sounds a little bit too high for getting an additional discount, but not at all considering that the prices Tmart offers are really cheap.
11 Responses to "Tmart Review: A Hong Kong-based Electronic Gadget Store?"
Leave a Reply