Top Chinese Wholesalers – Best China Shopping Websites
Our blog ChinaWholesaleReviews.com is dedicated to delivering quality reviews on the major China wholesale websites to global buyers who are interested in purchasing by wholesale direct from China. Here each piece of information about the China wholesale marketplaces or China wholesale shopping websites is composed based on professional research and analysis.
Our reviews cover detailed introduction to China wholesale marketplaces, wholesale business tips, product reviews, updates on promos, coupons and discounts and more. We hope the China wholesale reviews we provide here can help you make a better purchase and save both money and energy when buying from China.
AliExpress.com

AliExpress Review: Biggest & Top-Rated China Wholesale Platform for Small Businesses
Lightinthebox.com

LightInTheBox.com Review: Not Simply a Transaction Platform
Milanoo.com

Milanoo Review: A China Wholesale Shopping Website for Fashion Stuff

DinoDirect Review: A China Wholesaler or A China Wholesale Transaction Platform?
FocalPrice.com

FocalPrice Review: from eBay Big Seller to Electronic Gadget Shopping Site
Chinavasion.com

Chinavasion Review: China Wholesale Electronics
Tmart.com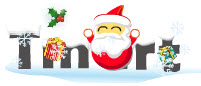 Tmart Review: A Hong Kong-based Electronic Gadget Store?
Currently, we have been launching a good number of reviews on some of the most popular China wholesale websites, including Lightinthebox.com, Alibaba.com & AliExpress.com, Milanoo.com, DinoDirect.com, DavisMicro.com, FocalPrice.com and more. Still, we are adding more and more China wholesale websites into our review list.