Quality V.S. Pricing
The quality of TS dresses and other TS apparel receives lots of compliments based on Lightinthebox real customer reviews. It seems people tend to particularly satisfied with the great quality when compared to the pricing. I myself believe deeply that fashion brand of Lightinthebox.com (read the detailed review) deserves being trusted. After discovering their Chinese domestic online stores, I decide to buy a few TS dresses and TS blouses for my 2013 summer wardrobe. Currently I am still looking for my favorite styles and comparing prices for the target ones. I prefer elegant, modest or vintage dresses and TS is definitely my cup of tea. What's more importantly, their pricing won't embarrass my wallet.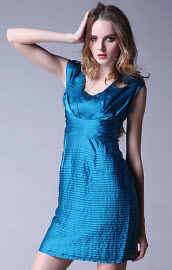 Pricing Ranges for Chinese Domestic Market & International Market
Be fair, the high-end dresses from the TS brand are reasonably priced. They are highly affordable among common Chinese consumers like me. In China, we have to pay around $30-$300 for a quality formal or casual dress from a better known fashion brand. TS dresses are priced at $12-$80 only. The brand is also worn by many Chinese celebrities including popular movie or TV soap opera stars and TV anchormen or anchorwomen. As you can see, the low prices do not make them a cheap brand anyway.
As for the international pricing, TS clothing ranges from $10 to $100 at their official international shopping channel Lightinthebox.com. Most of the styles are offered at between $30 and $50. As high-end dresses coming in high quality and trendy styles, they are very competitive compared to those from better known fashion brands around the world.
For international buyers, you are encouraged to take advantage of their promotions in order to get the best deals on TS clothing. In particular, you can check out their Weekly Deals or Today's Sales zone regularly so that you may discover a great discount for the TS style you love.
Comparisons between Chinese Prices and Global Prices
I tried to compare the prices between international stores and Chinese domestic stores (including their own site and their official stores at other shopping sites) for TS clothing. I found that it is hard to say which site offers the best prices for TS. The Chinese prices and the international prices differ significantly or slightly for the same styles but not all lower priced ones are offered by the same store.
Generally, Chinese stores offer a price lower by around 10-40% compared to international prices listed at Lightinthebox.com, which are lower than those offered by resellers at Aliexpress.com. However, one interesting thing is: TS styles available for international market are not necessarily available for Chinese market. That means when you find a TS style you love at Lightinthebox.com or Aliexpress.com, even if you have a way to buy things from any of the Chinese domestic shopping sites as a foreigner, you may still have to buy it from either of the international sites by paying a little more. For instance, the following handmade mirror décor stand collar little dress is priced at $48.59 on Lightinthebox.com during the promotional period, at $95.74 on Aliexpress.com, at ¥189 (=around $30) also for promotion at the official TS store in the Chinese domestic shopping site Tmall.com while at ¥289 (=around $50) at their official Chinese domestic shopping site Onlyts.cn.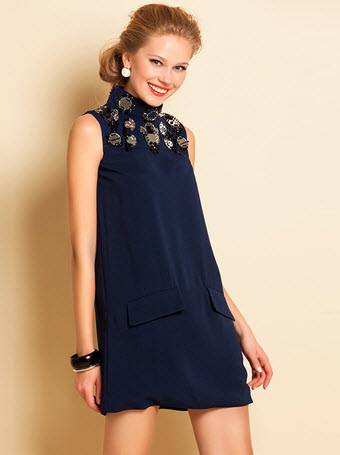 Comparatively, you are more likely to find the latest styles or new arrivals of TS apparel for the current or coming season in their official international site Lightinthebox.com and their official Chinese domestic site Onlyts.cn. Their stores built in other Chinese shopping sites like Amazon.cn, Tmall.com or Jd.com seem to have much less choices of styles. I guess they are doing so to ensure that their own sites can benefit more from their own brand. Currently, the TS Clothing category at Lightinthebox.com contains a total of over 1,000 styles to choose from, including 276 new arrivals for summer 2013. Click here to see all TS styles at Lightinthebox.com.
To learn more about TS clothing, please read TS Brand Story: A Famous Chinese Fashion Brand Backed by Lightinthebox.com.
Leave a Reply