When I received the latest newsletter from Dinodirect.com, I was really shocked to find that they had released a long list of coupon codes and deals that end May 3, 2013. That means buyers have less than two weeks left to grab the great offers! This is their biggest warehouse sale on electronic gadgets with up to 20% off. I just updated three other discount codes on summer essentials, women's clothing and men's clothing that also end the same day yesterday. Seriously, they offer coupon codes or sales so frequently that I just can't update my site in time to share their promotional information.
Anyway, I am trying my best to post the latest Dinodirect.com coupon codes or deals here. If you are interested in shopping with them in the long run, you are encouraged to check out the Dinodirect Coupon Codes page at my site regularly so that you can save most.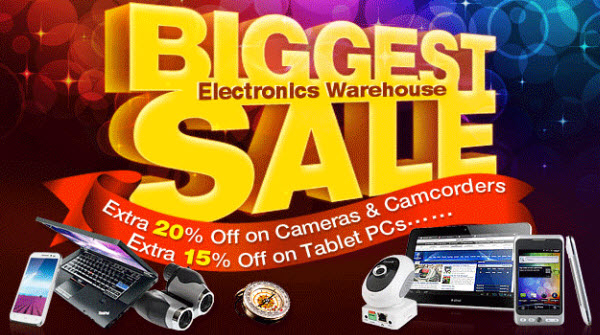 Below are the coupon codes on a variety of products under the hottest categories at Dinodirect.com, including tablet PCs, cameras & camcorders, sporting goods, security & surveillance, handheld game console, car & motorcycle accessories, electronics and cell phones & PDAs.
The discount is as high as 20% off – I thought the 15%-off discount scope for the previous sales was already deep enough! I just can't help asking myself: "is Dinodirect.com crazy? " Just be kidding: it looks like that Dinodirect.com is clearing its warehouse so that it can shut up without losing too much, lol.
Note that different categories require a unique coupon code in order to reduce the price by the percentage indicated. For more detailed review of Dinodirect.com, please read here.
One Response to "Latest Dinodirect.com Coupon Codes and Deals Ending Early May"
Leave a Reply