In terms of company size or popularity, Aliexpress.com and Lightinthebox.com are about the same. However, adopting different business models, the two sites have many differences that can separate them from each other. Here is how they stack up.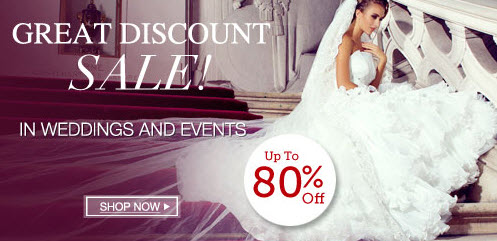 As compared to Lightinthebox, Aliexpress's pros are:
Wider product selection. Aliexpress (read the detailed review) is a wholesale trading platform and bridges buyers and suppliers. The site has a very broad product directory covering almost every field of a daily life from apparel, electronics, sporting goods, toys, jewelry & watches, automobiles & motorcycles, security & surveillance, health & beauty to anything else.
More pricing choices. While the huge online wholesale shopping mall has countless products, buyers have much more pricing choices there as the same products are offered by different suppliers at different prices. As long as you do enough research when shopping at the site, you are likely to find out the best prices for the products of your interest. Generally, newly registered sellers tend to offer rock bottom prices in order to attract buyers and build their customer base.
Double payment protection. In addition to the protection provided by authoritative payment service provider like credit card, buyers are further protected by the escrow service offered by the site Aliexpress.com. The site won't release the payment to the seller until the buyer receives the item and confirms that there is no problem with the transaction. In the case a dispute is occurred and the buyer opens/submits it in time, Aliexpress.com would hold the payment until the problem is solved. At the same time, it is Aliexpress.com that helps ruling the case based on the evidence provided by both sides.
The key points Aliexpress.com that overshadow Lightinthebox.com seem to be the common advantages of Chinese shopping sites using the same business model as Aliexpress does. DHgate.com (read the detailed review), for instance, includes all the above mentioned upsides compared to sites similar to Lightinthebox.com. Anyway, such wholesale trading platforms have shortcomings too. Here are the main cons of Aliexpress.com as a specific comparison to Lightinthebox.com:
Smaller selection of special occasion dresses. Aliexpress.com is the type of comprehensive shopping mall and as a result they are not particularly good at or professional in a certain product line. The special occasion dresses at the site have lots of styles to choose from but it is hard to find the really good ones. If you are looking for latest styles in wedding dresses, evening dresses, prom dresses, cocktail dresses, homecoming dresses, bridesmaid dresses or any other special occasion dresses made by Chinese manufactures, then Lightinthebox.com is the best choice as the category is what helps make them well-known to the world.
Less quality assurance. As a transaction service provider, Aliexpress has no real control over the quality of products offered by various sellers. They are not able to guarantee the quality standards of all products like Lightinthebox.com does. What they can do is: when a dispute happens because of quality problems, they help to mediate between sellers and buyers and handle the return or refund cases if needed.
Higher risk. With so many suppliers building stores at the site, Aliexpress.com is often challenged by how to identify the better ones in order to create a safe shopping environment for their customers. Sellers can vary significantly in terms of credibility and capacities. As a consequence, buyers may encounter dishonest or poor quality sellers or even scammers there if not cautious enough. This means you have to spend time in researching the sellers you are interested in before you trade with them for the first time. Different from Aliexpress.com, Lightinthebox.com (read the detailed review) is a tested reliable supplier and you can be confident that they are not a scammer and won't rip you off. Although the site also occasionally receives complaints, it is not always their faults based on our research.
Harder to get a return or refund. The return or refund procedure of Aliexpress.com takes much longer than traditional shopping sites like Lightinthebox.com. The reason: Aliexpress works as a third party to handle the return or refund cases and it is not easy to reach an agreement between two sides. The site has then to require sellers and buyers to submit supportive evidence in order to rule the cases. Only after the dispute is solved can the refund or return procedure start. It is a common complaint that although Aliexpress provides escrow payment protection service, it takes really long to finally return the product they are not satisfied or get the refund. What is worse, some buyers claim that they fail to get their money back because the site side with the seller. As for Lightinthebox.com, it has clear return and refund polices indicated on the site. You just need to follow their policies to request for a return or refund. It is true that sometimes it is not so easy to have such problems solved either. But comparatively, in such cases troubles are much less than at Aliexpress.com. As long as you are able to prove the situation you claim clearly, the site will take the responsibility and handles the case professionally.
In general, Aliexpress.com is much more likely to be rated negatively than Lightinthebox.com due to the reasons analyzed above. But be honest, if you do want to shop online from Chinese sites, both of them are worth considering. If safety and quality are your top priorities, then Lightinthebox.com should be a better choice.