TS Clothing Categories
Under the Fashion broad category of Lightinthebox.com, you can find a subcategory called "TS Clothing", placed in the first column of the menu. TS is the abbreviation of "Three Seasons" ("三季" in Chinese). The reputable Chinese fashion brand focuses on designing and manufacturing trendy dresses, tops, bottoms and outerwear in European or American style. Their fashion dresses balance quite well between special occasions outfits and daily wear. Most of the dresses fit both formal parties or gatherings and casual occasions, e.g. you can wear a TS dress for a dating, a trip, a cocktail party, a wedding ceremony, etc. Meanwhile, they have a range of dresses, shirts, blouses, jackets, blazers and coats that can bring you an amazing office look.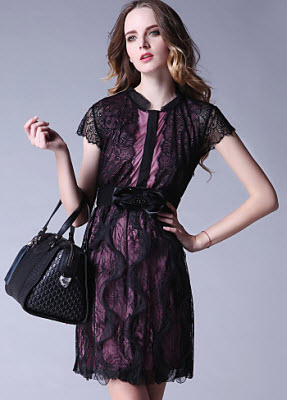 TS Clothing Stores
I've posted an article talking in detail about the backgrounds of TS clothing, and you can read the TS Brand Story to learn what kind of relationship is between TS and Lightinthebox.com.
Actually, besides the TS Clothing channel at Lightinthebox.com, TS apparel is also available international buyers at Aliexpress.com though it does not create a special brand channel at the well known Chinese wholesale trading platform. Technically, Lightinthebox.com and Aliexpress.com are big competitors to each other as both sites are trying to win more global buyers for categories including women's fashion, men's fashion, handbags, shoes, electronic gadgets, home and garden, health and beauty and more. I don't think TS will open a store at Aliexperss.com in the future either. Anyway, some individual resellers are using the Taobao Go Global function featured by Aliexpress.com to re-sell the TS clothing and that is why buyers are able to find a small selection of TS dresses, TS tops or other TS apparel for women at Aliexpress.com. So far I haven't found any other international shopping sites offer TS clothing yet.
The Chinese domestic market is another story when it comes to TS fashion. The brand has been extensively creating official stores through various famous Chinese shopping sites to promote and sell their products. In addition to Tmall.com (brand channel of Taobao.com), they also have stores in Jd.com (was formerly named as "360buy.com") and Amazon.cn. Plus, the official website of TS clothing Onlyts.cn sells stylish clothing for women directly to Chinese merchants or consumers too.
Quality & Pricing of TS Clothing
TS clothing is regarded as an outstanding example of Chinese fashion brands. The quality of TS fashion is commonly praised by global buyers, rated 4.5 out of 5 stars. As for the pricing, well, they are definitely a big winner. Compared to formal dresses offered by world famous brands, TS dresses are as low as $10 only while the most expensive ones are no more than $100. Seriously, when you see a TS dress is priced at $90 plus, it must be made in super high standards in terms of quality, material as well as designing. For details regarding this topic, please read the post How is the competiveness of TS clothing pricing?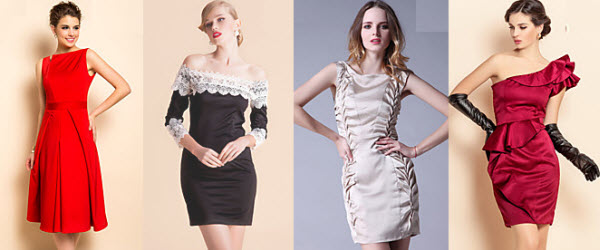 The Bottom Line
As one of the best rated Chinese fashion brand belonging to the famous China-based online store Lightinthebox.com, TS stands out by superior quality, outstanding designs and reasonable prices. Whether you are a high-end fashion store owner or an individual who loves quality gorgeous outfits to style yourself, TS clothing deserves considering. Just take a look at the TS Clothing page at Lightinthebox.com first before you make a decision.
Leave a Reply