Fancyladies.com is another China-based online fashion store serving customers from all over the world. Registered in Hong Kong, the company operates their business mainly in the neighbor city Shenzhen, where the cost can be reduced to much lower.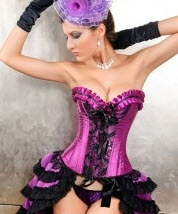 General Info
In terms of company size, with over 200 full time employees, Fancyladies.com should be put into the group of "medium-size e-commerce companies". Like many other Chinese international shopping websites, they are not the only site belonging to the company. Instead, they have some sister websites selling the same or different products stocked in the same warehouse and managed by the same teams.
In particular, I know Didobridal.com (read review) is an important sister shopping site of Fancyladies.com. While both sites carry some identical products such as special occasion dresses, they do have different focuses. Prom dresses, evening dresses, cocktail dresses and other special occasion dresses are the major fields of Didobridal.com while lingerie especially corsets, sexy costumes, swimwear and clubwear seem to be major revenue earners of Fancyladies.com.
Prices
Most prices offered by Fancyladies show an obvious advantage over those available at other competing fashion sites based in China. However, never solely compare prices when it comes to shopping women's apparel and fashion accessories from China. The quality standards can be significantly different. Just go for those good for the pricing, instead of the lowest priced. According to the customer reviews, the quality of the products they purchased from Fancyladies.com is quite impressive for the prices. For more savings, you can take advantage of the latest Fancy Ladies coupon codes or the regularly release deals such as Today's Sales.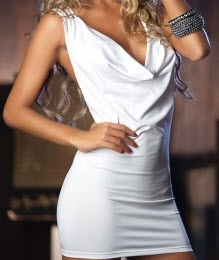 When shopping with Fancyladies.com, you are allowed to choose among four shipping methods which will cost you differently: DHL, UPS, EMS and Standard Mail Cost. The first three are express shipping methods which are able to deliver the goods to the international destinations in 3-8 business days while the last one requires 15-20 business days. The site has an exclusive zone for free shipping deals updated on a weekly or bi-weekly base, check it out here.
Payment
As for payment, the site accepts credit card, Western Union and wire transfer. For new buyers, unless you are 100% sure that Fancyladies.com is reliable, you are encouraged to use the safer payment method: credit card. Western Union or wire transfer won't protect you when you get scammed or ripped off while your credit card company may help you out.
The Verdict
If you ask me whether Fancyladies.com is a legitimate site or not, my answer is: yes. But like most Chinese online stores, they have much to improve in terms of product quality and customer service. I can only say they are doing serious business, offering decent quality products at reasonable prices. You can use them as an alternative to other popular Chinese online fashion stores such as Lightinthebox.com, Milanoo.com or Merledress.com and vice versa.
Leave a Reply