Through July, 19, 2013, you can enjoy 20% off a selection of the best-selling wedding apparel at Milanoo.com. No coupon codes are needed for the discount as the prices have already been reduced. What you see on the product page is the after-discount price. Once your order value reaches $99, you will also be honored with the free shipping service by using the coupon code "MILANOO-FS" at checkout.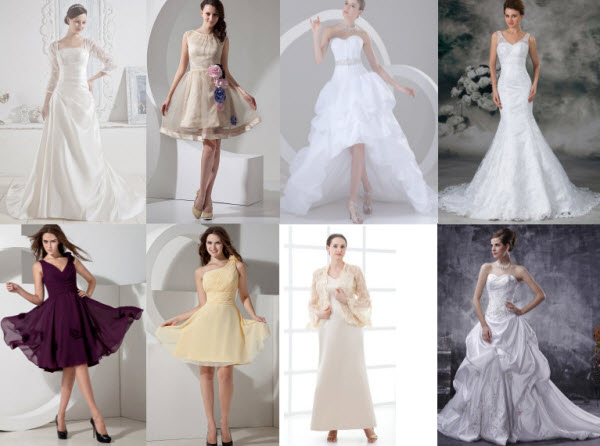 The limited-time offer covers 87 items, all of which are the hottest under the catalog of Wedding there. From the collection you can find a good number of stylish wedding dresses of various types, including traditional floor length wedding dresses, tea length wedding dresses, mini wedding dresses and plus size wedding dresses. In addition, they also offer bridesmaid dresses, wedding reception dresses, mother-of-the-bride dresses and mother-of-the groom dresses for the promotion with the same 20% off.
I notice that many of the wedding clothing of the selection are rated frequently by the buyers. You can read the reviews for reference though the site may also withhold those negative ones from publishing, just like many Chinese online stores usually do. The good reviews assure that at least some people are happy with the products and the quality should be acceptable.
As wedding apparel is one of the major product lines of Milanoo.com, they often offer discounts for such products in different forms. Apart from this limited-time offer, you can also check out their Daily Madness zone for best deals on wedding dresses or other wedding clothes. Sometimes the discount rate can be even higher than 20% off.
Also, Milanoo.com is not the only ideal Chinese shopping sites to buy discounted wedding dresses, bridesmaid dresses and the like. There are some good similar sites to consider. Among all, Lightinthebox.com is the best alternative to Milanoo.com in this field. You can hardly use the sites to compare prices as generally they don't carry the same styles and the quality standards may vary from each other.
Leave a Reply