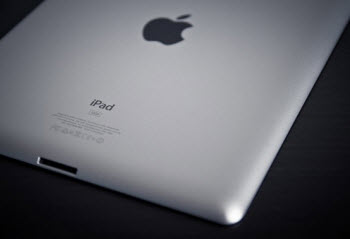 Recently in the Chinese media arena, the IPAD Trademark Infringement case between Apple and Proview Technology (Shenzhen) is heatedly reported. The first trial ended with the result that Apple failed. Apple representatives stated that they would appeal the ruling to the Higher People's Court of Guangdong Province. The case is still under trial.
In April 2011, Apple filed lawsuits against Proview's Shenzhen-based subsidiary, claiming the ownership of the trademark IPAD in China. Unfortunately, the Shenzhen Intermediate People's Court rejected Apple's claims due to the company's lacked evidence.
After the ruling, Proview lodged lawsuits against Apple through the courts in Beijing, Shanghai and Shenzhen, and made formal complaints to commercial authorities, claiming that Apple was infringing on its trademark IPAD in China. And Apple lost the battle, again.
According to Xinhua, Proview is a Hongkong headquartered company. Proview Technology Taipei registered the IPAD trademark in several countries in 2000 and the Proview Technology Shenzhen has officially held the trademark IPAD since 2001. Apple has purchased the rights to use the IPAD trademark from Proview's Taipei branch while its Shenzhen subsidiary reserves the rights to use the trademark in the mainland China.
Investigations of Apple's suspected infringement acts of the IPAD trademark are being conducted in several cities in China. If the original judgment is upheld by the Higher People's Court, the compensation for the infringement is expected to reach ten billion yuan.
For the time being, iPad is still available at most Apple Stores and authorized retail stores of the company across China. However, some iPad tablet PCs have been removed from the shelf by government agencies for investigations, based on Sina.
After I got the news from TV, I discussed the case on the Internet with some of my friends, who are also huge fans of Apple and like me, bought iPad 2 as soon as it was launched. One thing we shared in common is, no matter what the result will be, whether Apple finally wins or loses, we just can't change our love for Apple products. The quality and the performance of Apple iPad are second-to-non, don't you think so?
Anyway, there are some nice made-in-China tablet PCs that are much cheaper than iPad. While they are never as good as iPad in terms of quality and performance, they are easy to use with the most popular features and are widely sought-after among resellers as well as end consumers. Here are some of the related reviews and shopping guides you might be interested in:
Leave a Reply