Get Useful iPad Accessories to Compliment and Protect Your iPad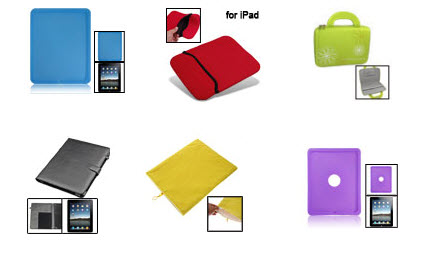 Since iPad was launched in April, 2010, various kinds of iPad accessories have been springing one after another from every corner of the world. It is not at all exaggerating to say that the delivery speed of the great variety of iPad accessories is completely in line with that of iPad itself. It has been just a few months since the release date of iPad, but now in the global market you can see a vast array of iPad accessories, some of which are cool beyond your imagination.
Here we are about to introduce some of the most popular iPad accessories among the various China wholesale shopping websites. It's no longer a secret that China is the best in manufacturing accessories for electronics, cell phones, PCs and other web-based gadgets like iPad. That explains why every year, swarms of resellers look for such accessories from China's wholesale market, especially through the internet.
In general, iPad accessories from China feature the lowest prices and the biggest catalogs. As we know, accessories for PCs or similar items do not require high-tech manufacturing techniques, which is part of the reason why China's factories are able to develop and produce so many iPad accessories at such a fast speed. And today, many Chinese iPad accessories suppliers offer free shipping or dropshipping service to global buyers.
If you are looking for iPad accessories, no matter for personal use or for your business, you are encouraged to see which iPad accessories are hot among the users currently. And the below list of bestsellers of iPad accessories may give you some inspiration.
No.1 iPad Cases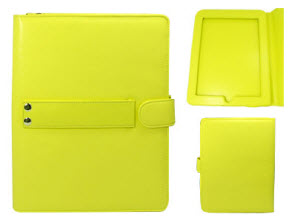 The Yellow iPad Case offered by Uxcell is made of faux leather, exclusively designed for Apple iPad. It has a magnetic clasp that helps completely enclose the iPad to ensure it under full protection. The whole case is weight at 273g only and can be carried out easily. Also, the yellow color makes it look fashionable and classic, especially suitable for iPad geeks who are also fashionistas. Currently, this yellow iPad case is priced at $11.9 only on Uxcell.com and more colors as well as styles of iPad cases are available too.

View more iPad Accessories on Uxcell.com >>
No.2 iPad Covers



The wholesale iPad Covers available on Lightinthebox can be roughly classified into 3 types: PVC rubber covers, silicone covers and sock-shaped knitted covers. The first two types of iPad covers offer full-time protection for iPad. Using such covers on your iPad, whether when you use your iPad or when you put it in your handbag or briefcase, you won't need to worry that it will be scratched. Besides, skin-like feel brought by the PVC rubber or silicone material makes it comfortable to hold your iPad in hand. The sock-shaped knitted covers, on the other hand, are better used for keeping your iPad in a specific place such as your desk drawer or your handbag when the iPad is not used. The soft fabric material is washable and thus can be cleaned easily. All these iPad covers on Lightinthebox.com can be bought for just a few dollars only.
No.3 iPad Earphones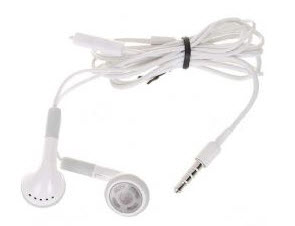 The iPad Earphone offered by DavisMicro features high quality stereo sound effects and fits for iPad and other electronic gadgets that have a 3.5mm jack. With a built-in microphone and a 120cm cable, the iPad earphone is highly user-friendly. Besides, it is covered with a 1-year warranty by DavisMicro.com. Now the wholesale price for this item is low as under $12 based on purchase quantity.
No.4 iPad Speakers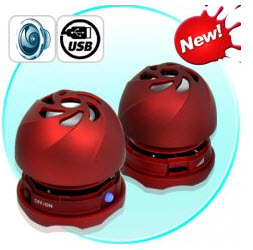 The Red Mini Hamburger-shaped Speaker Set from Chinavasion is an ultra-portable music output device for iPad. Empowered with cutting-edge technology, the speakers can produce dynamic, vibrant sound as well as full bass that is powerful enough to fill the whole room. The two palm-sized mini speakers are easy to carry along when stepping out and can be attached to each other by their magnetic base. Combining powerful sound producing capacities and high portability, the speaker set is great for sharing your tunes anywhere, either indoors or outdoors. Plus, it fits equally well for any of your other small gadgets that use a 3.5mm audio jack, e.g. cell phones, laptop, etc. Currently, this iPad speaker sells extremely well on Chinavasion.com.
In this article we've introduced 4 hottest wholesale iPad accessories including iPad cases, iPad covers, iPad earphones and iPad speakers, and in the near future, we will guide you through more increasingly popular iPad accessories like iPad stands and iPad sleeves. Whether you are an iPad user or a reseller doing iPad accessories business, we hope our introduction can help you out to find best and cheap iPad accessories.
2 Responses to "iPad Accessories Review: Get Useful Accessories to Compliment and Protect Your iPad"
Leave a Reply