On April 6th, 2011, we notice that the Milanoo.com site had a refreshingly new look, along with the addition of some top Chinese fashion brands. The layout of the online fashion shopping website has been revamped with a distinctive touch that is able to easily separate Milanoo from other Chinese online fashion stores. However, this event is not simply about the changes of the website look and the item catalog. More importantly, it's about Milanoo's official and grand introduction to more than 20 top Chinese fashion brands, covering categories like apparel, shoes and accessories.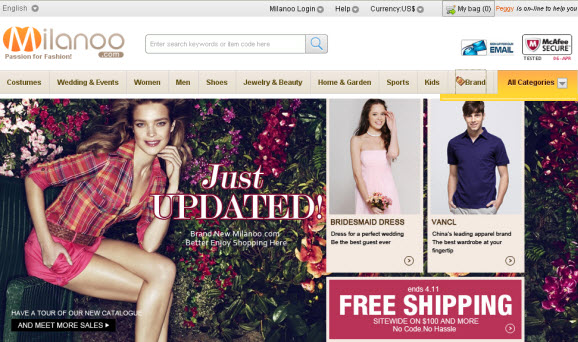 As one of the premier online suppliers of wholesale fashion apparel, Milanoo has been serving customers from all over the world for about 3 years. Sticking to the company slogan, "Affordable passion for fashion", Milanoo has been offering a huge variety of quality and trendy fashion products at very competitive prices. Its best known product lines include Cosplay costumes & wigs, wedding apparel & accessories, special occasion dresses, women's daily fashion, men's fashion, kids' fashion & toys, lingerie, shoes, handbags and more. The online fashion store's inventory also includes jewelry, bedding, housewares and yoga supplies.
Attracted by the great prices and the superior quality of the fashion product lines at Milanoo, more and more end consumers and retail merchants become regular customers of the online fashion store. This time, by adding over twenty top Chinese fashion brands to its already extensive selection of fashion stuff, Milanoo brings more quality clothing and fashion accessories to its global buyers at unbeatably low prices.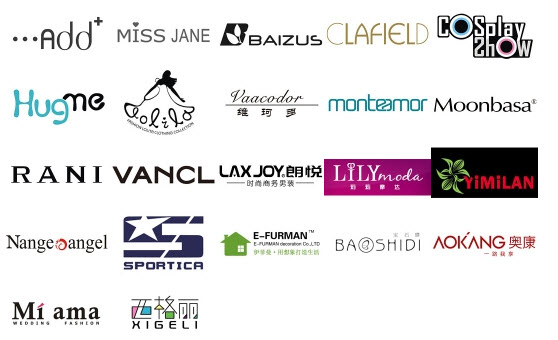 The new Chinese fashion brands Milanoo introduced to the world are not at all strange to Chinese consumers. They are all popular fashion brands that have a huge customer base in the Chinese domestic market, including include VANCL, Moonbasa, BAIZUS, RANI, Hugme, lolila, Add, monteamor, Miama, MISS JANE, Cosplay Show, Vaacodor, LAX JOY, BAOSHIDI, AOKANG, etc. What these brands have in common is the reliable quality and the commonly affordable prices of their products. That's exactly why Milanoo is confident that these brands are going to hit the global market as well.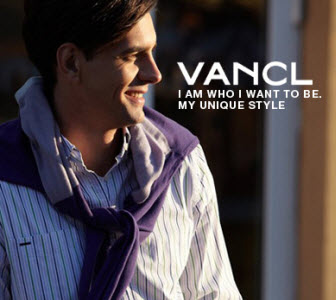 VANCL: A Leading Chinese Fashion Brand for Casual & Sporty Apparel
Bringing Chinese branded products to every corner of the world is the constant vision the whole Milanoo staff are working hard to realize. It's expected that Milanoo will add more top Chinese fashion brands to its brand store in the future thus customers will have more affordable fashion options.
Check out the Brand Store at Milanoo now!
Images courtesy of Milanoo.com
One Response to "Milanoo Introduced over 20 Top Chinese Fashion Brands"
Leave a Reply