When you want to go to a place where you can find the biggest selection of wholesale customized products with logo printing service, AliExpress customization center is IT! Whether you are a brand owner looking for cheap OEM products, a retailer or a company seeking for customized products or souvenirs printed with logos or pictures for promotional purposes, or an individual consumer trying to get some interesting products custom-made with some meaningful pictures or texts to gift people you love, the AliExpress customization center will definitely satisfy your needs.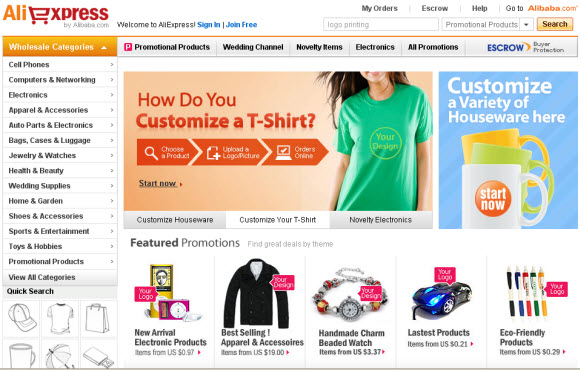 At AliExpress customization center, you can easily find items that are offered with logo printing service. There is an exclusive page for such items on AliExpress.com called "Promotional Products" and you can either browse the categories there or search the page by specific item keyword. The logo printing categories for wholesale customized products or promotional products include: apparel & fashion accessories (e.g. wholesale customized t-shirts), houseware, bags & hats, drinkware, keychains, novelty products, promotional pens, USB flash drives and more promotional products. Likewise, each category contains various sub-categories that may help you find the item you want more easily. For instance, on the "Customized Houseware" page, you can find an array of sub-categories including watches & clocks, printed postcards, calendars, greeting cards & wedding cards, photo frames, badges, mirrors and much more.

Buying customized products or logo printing products from AliExpress customization center is easy and safe. First, you choose a product; second, confirm your customization style and upload logo or images that you want to be printed on the product; third, pay AliExpress via escrow; fourth, confirm your order. Then, everything is done and you just wait for the delivery!

Do you know why all orders placed at AliExpress should be paid using its escrow service? It's for security purpose, of course. As AliExpress.com is a wholesale transaction platform connecting thousands of quality Chinese suppliers and millions of global buyers rather than a supplier itself, to protect the payments and interests of buyers, all transactions are covered by its professional escrow service and payments won't be released to the suppliers until the buyers confirm the successful delivery of the orders.
For wholesale customized products available on AliExpress.com, the prices are very competitive but a MOQ (Minimum Order Quantity) may be required. Anyway, it's usually a very small number. Do remember to check the details of the item you are interested in on the item description page. If you have any specific inquiries, you can contact the supplier by live chat or message. Also, to ensure you get a pleasant shopping experience, you are encouraged to check the supplier details to evaluate the credibility of the supplier. For example, if you find the supplier is a Gold Supplier and a Verified Member and has a high positive feedback score, you can then be more confident shopping with him or her.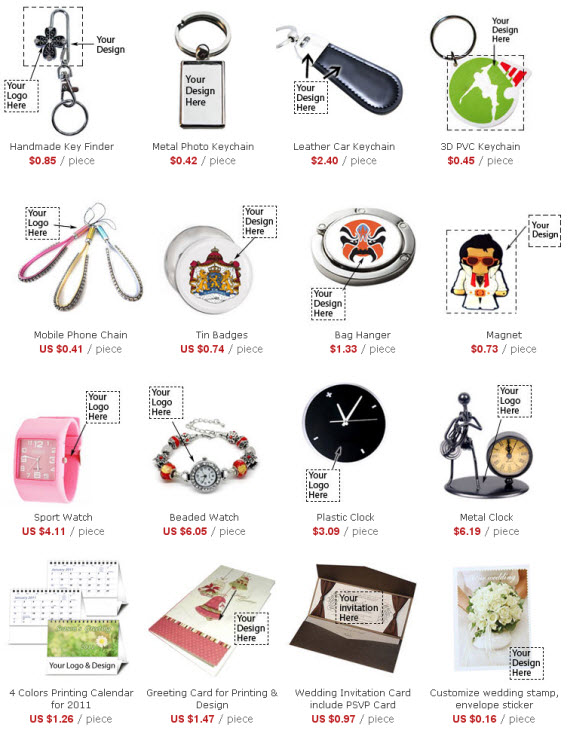 View more Wholesale Customized Products at AliExpress.com >>
2 Responses to "AliExpress Customization Center Review: Wholesale Customized Products with Logo Printing Galore"
Leave a Reply