Regular readers of my blog should have been familiar with how I definite "legitimate Chinese international sites". Anyway, in case some new visitors of my site is not clear about the concept, I want to re-emphasize that from my own point of view, it is impossible to find a Chinese foreign trade site which is completely free of complaints and as a result some of the better ones are viewed as "legit" just in a relative sense.
When I put a site onto my personal list of "reliable sites" or "good sites", I simply mean that it is an officially registered business and better in terms of credibility, products and services. Seriously, in order not to mislead people who are looking for helpful guides to sourcing products from China, I hope you are well aware that my ideas are just for your reference only and you are always encouraged to do as much research as possible yourself before you try a Chinese site.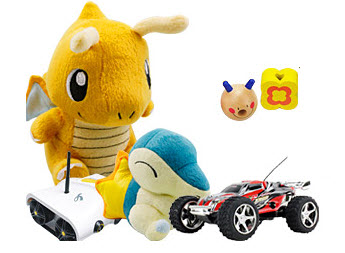 As for legitimate shopping websites based in China that offer toys to global buyers, I use the same criteria to compile the list. Hopefully you may find some stable suppliers from my recommendations after rounds of real transactions between you and the suppliers. In December 2012, I posted a topic talking about my points regarding made-in-China toys as a response to an Indian reader. In addition to discussing about the quality issues related to made-China-toys, there I also introduced some better sites where you can find high resell-margin toys made by Chinese factories or Chinese suppliers of toys. If you are interested in, please read here.
Below I will share my knowledge in more details about which sites are better to use to purchase low priced toys, especially in wholesale quantities.
So far I haven't found any Chinese global sites that exclusively offer toys – this does not mean that such sites do not exist though. It seems Chinese online wholesalers or retailers prefer to list toys as one of their major categories instead of the only category, usually named "Toys and Hobbies". Anyway, different sites may focus on different types of toys. Comparatively, comprehensive shopping malls with a large directory of products covering various fields of life tend to have more styles, models or types of toys to choose from, while sites specializing in a certain product line such as electronics are a better choice when you are looking for toys that fall in a particular category, e.g. remote control toys, puzzles, stuffed toys, etc.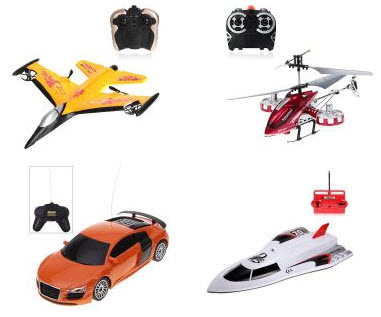 To better introduce the sites offering made-in-China toys, let me sort them into two major types:
1. Wholesale Trading Sites
Aliexpress.com and DHgate.com are great choices for selecting reliable and stable suppliers who are able to offer you high-margin toys in the long run. I have illustrated the advantages and disadvantages in a previous post, please read it here.
I also call them "transaction platforms" connecting buyers and sellers. At such sites, you can find all kinds of toys, including RC toys, soft & plush toys, dolls & accessories, learning & educational toys and much more.
2. Wholesale and/or Retail Shopping Sites
Unlike the trading sites, these shopping sites are themselves sellers or suppliers. They have their own warehouses, product management teams, order handling teams and service staff. They take care of all pre-sales and after-sales issues so that you can go direct to them when a problem is occurred. By trading with them, you can be more confident that everything will go smoothly and that even you are not satisfied with the toy purchased, you can return it for an exchange or a refund based on their return and exchange policies. That is, everything is better guaranteed as long as the site is legitimate and responsible. However, as I have stressed again and again, never expect a perfect Chinese site to provide you with 100% satisfactory shopping experiences. If you do find one, congratulations, you are super lucky!
Here are some recommended sites to source cheap toys (note: the links will direct you straight to their pages of toys):