Below is my personal summary of the upsides and downsides of buying toys in bulk from China-based wholesale trading platforms like Aliexpress.com or DHgate.com. If you are interested in using such sites to source toys for your resell business, the following points may inspire you.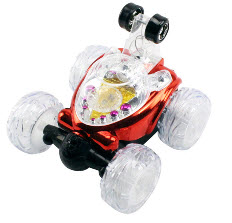 Pros:
As a big and famous trading platform, they have attracted millions of suppliers to do business there and as a result, they carry the widest arrays of toys that fit all ages, personalities or interests. Whether you are looking for toys for adults or kids, or toys for boys or girls, you will get a lot of products to choose from.
The toys for sale there are abundant to select from also in terms of quality levels. Both high-end toys and low-end toys can be easily found there.
Most of the toys listed at the sites are in stock so that you can get them delivered to your doorstep in a much shorter timeframe compared to shopping with suppliers who need to arrange the production after you place the order.
You can order the toys in small quantities while still at low wholesale prices. One big attraction of Aliexpress.com and DHgate.com is that their MOQ (Minimum Order Quantity) is generally very low. Most sellers require a MOQ of less than 10 pieces for a single order and some have no MOQ requirement at all. This has become a very popular trend in the Chinese international wholesale business arena.
Due to intense competition, the price tags for the same or similar toys offered by different sellers can be significantly different. As a buyer you can benefit a lot from the pricing difference.
Cons:
Although they offer buyer payment protection and won't release payment to the seller until transactions are confirmed successfully completed, sometimes it can be a really frustrating experience to wait the long time for the dispute to be resolved. What is more, some customers claim that their issues have been unfairly handled or that the sites side with the sellers in some cases.
You may encounter dishonest sellers there who sell you products not as described or even fakes. Despite that you can submit a dispute against such sellers to request for a refund, it is usually not an easy procedure to follow, requiring you to contribute much time and work.
The service standards of different suppliers can be very different and as a result you may encounter poor service that may drive you crazy. The customer services offered by the sites are mainly for answering questions regarding the accounts or handling disputes between sellers and buyers. Based on customer feedback, it seems DHgate.com is rated better in terms of service standards while Aliexpress.com is complaint against because of unsatisfactory service from time to time.
I myself have worked for DHgate for about two years. Here I want to say something about my old company in terms of customer service. When I worked there, my position required me to cooperate very frequently and regularly with the service department and I was quite familiar with the service people there. I don't know exactly how they are rated by the customers but I was deeply impressed by how seriously they respond to customer needs, especially complaints. I remember every time I transferred a case about an unhappy customer from the channel I took responsible for, they always acted fast to take care of the customers and tried their best to solve their problems. DHgate.com has no cooperative relationship (no any other relationships either) with me now, but I know it is always good to share something true and thus helpful with people who might be interested in.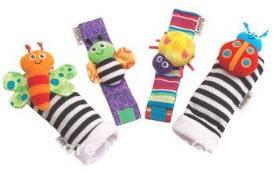 As for Aliexpress.com's customer service, I guess the fact that they are still quite young in this field (officially founded in 2010) should be a good reason why they are not as mature or professional. They still have a long way to go with the top level in terms of service but I am pretty sure that they will be making constant progress to increase their customer satisfaction. After all, they are backed by the e-commerce leader Alibaba.com.
Services regarding the products such as shipping, returns, exchanges or the like are offered by specific sellers. You can evaluate how their services are from the communications with them. So I often encourage my readers who are interested in shopping at such sites to ask sellers as many questions as possible before you place the first order so that you can judge whether they are worth a try or not. For instance, if they are always sluggish in replying to your questions, they are probably not professional. Likewise, if they do not dispatch your order in due time without any convincible reasons, I won't encourage you to trade with them again.
Leave a Reply