When it comes to the best Christmas gifts for boys, fun toys are definitely the winner. Boys love anything exciting and novel, and fun toys are always the safest option to gift them for Christmas. Recently we notice that AliExpress has launched a complete series of fun toys for Christmas 2010. Here we would like to pick some out to show you how fun the toys are.
1. 1/20.3 train metal model – USA Porter 0-4-0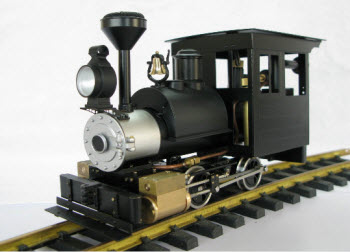 This live steam train model is completely handmade in solid brass. It's brightly colored and highly durable. It can be used indoor or outdoor garden railway. Besides, the locomotive is easy to operate. The high emulation and elaborate layout as well as all those find details make the metal train model an adorable toy for boys.
2. Kids' DIY Wood Toys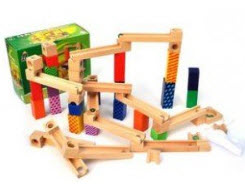 The building blocks are made of materials that conform to standard export manufacturing. There are all together 55 pieces of building blocks for kids to create any structure of building. Then, they can use glass balls either to accessorize the building or to roll down from one building block to another just for fun. For more details >>
3. Halli Galli Extreme Game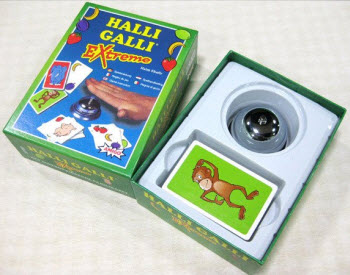 As one of the best fun toys for Christmas 2010, the Halli Galli Extreme game is good for family fun, especially among parents and kids. It requires 2-6 players and suitable for kids above 6 years old and adults. The game set includes 72 cards and a bell. The game is easy to play and generally, it takes about 20 minutes to finish the game.
4. DIY 3D Santa Claus Paper Model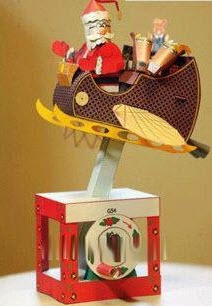 Without any tools, kids can make the Santa Claus paper model easily. Kids can't find anything more fun than to make a Santa Claus by themselves! Though it's only $2.49 per piece on AliExpress, it's truly one of the most meaningful gifts for kids.
5. 3ch Micro RC Gyro Mini Helicopters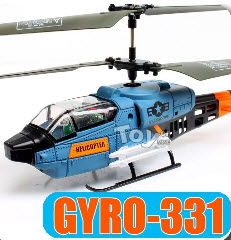 RC toys are always welcomed among boys. In addition to the awesome design of the RC mini helicopter, the simple operation of the model is another attraction to boys. Isn't it cool to 'drive' the helicopter by an easy-to-use remote control? All boys would say: "Yes!"
Besides the above mentioned toys, there are a wide range of other fun toys for Christmas 2010 on AliExpress.com. If you are interested, you can visit their exclusive page of Fun Toys to take a look yourself.
You may also want to read:
Leave a Reply