While Apple iPad and other top branded tablet PCs are all the rage across the world, lots of re-sellers make big money on selling all kinds of accessories for tablets, including protective cases, overlays & skins, screen protectors, stands, chargers & adapters, stylus pens, touch gloves and more. Running a business of tablet PC accessories is usually easy as you just need to invest small money but the returns will be huge. The key thing is, you should first of all find out some reliable suppliers to source the high-margin accessories for your inventory. This post is meant to inspire you on where you can buy good tablet PC accessories at the lowest prices possible.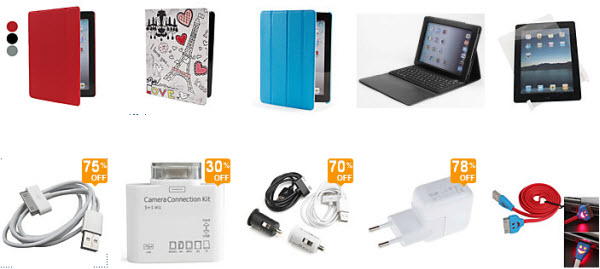 I am not really trying to make myself an expert in talking about the Chinese foreign trade industry but through years of experience in doing research on the Chinese shopping websites, I should say I am quite confident in myself when I am asked to provide some helpful suggestion on which sites to shop for what products. There are tons of shopping sites based in China that sell electronic gadgets like tablet PCs, cell phones or the accessories for them but only a small number of them are doing a good job in the arena of tablet PC accessories, or other gadget accessories. In particular, Mininthebox.com is the best of the best. Here are my reasons for ranking them top of my recommendation list:
More dependable. Belonging to Lightinthebox.com, the top Chinese e-commerce company, Miniinthebox.com enjoys a better global reputation and has built a significant customer service. They are a legitimate shopping site whose credibility is tested so you don't have to worry about running with a scammer or being cheated out of your money.
A Wider range of tablet PC accessories. The site is truly an exclusive store for gadget accessories only. Unlike other electronic stores, Miniinthebox (read review) do not offer electronic gadgets like cell phones, camcorders, cameras or tablet PCs in addition to accessories for these gadgets. Instead, they focus on selling all sorts of accessories for the most popular electronics as well as other "mini" cool home and office gadgets that are extremely low priced. For instance, for Apple accessories, they have over 9,500 products and for Samsung products, they carry more than 5,000. That means you can find any type of accessories for Samsung Galaxy S4  or for New iPad there.
Lower prices. When it comes to pricing, the best way to confirm whether you are getting the lowest one is to do the comparisons between different sites. Or you can simply tell the difference by browsing their quotes at the site when you are already a veteran shopper or re-seller in this field. One thing is for sure: buyers love the prices Miniinthebox.com offer. I guess this explains a lot why they are so popular among global buyers. Not only are they an ideal shopping site for merchants to source accessories, they are also an extensively recommended online retailer among end consumers who are looking for quality but cheap accessories for their beloved tablets or cell phones. Plus, all products there are available for free standard shipping while free expedite shipping is often honored for orders of over a certain value threshold like $31.5, for example.
Quality assured. Overall, the quality of the products for sale at Miniinthebox.com is receiving a hell of compliments from real customers. As a premium small gadget store, they are certainly making great efforts to ensure a higher standard of quality so that they can keep more old customers and also win more new customers. Such big company cherishes their reputation and won't risk messing up with their ratings by earning big revenues that will last for a while only.
Seriously, there are no other better choices than Miniinthebox.com when it comes to purchasing tablet PC accessories or other accessories from the Chinese market. Aliexpress.com have even more options of such accessories and prices but they are a transaction platform instead of a seller. For this reason, you may have to face more hassles when you pick up the wrong stores to trade with; Dinodirect.com is similar to Miniinthebox.com in terms of business model but it is far less mature than the latter in this product line – the site sells everything; eForchina.com is also a gadget accessories store but it is way too young to be compared to Mininthebox.com; other electronic shops like Focalprice.com, Priceangels.com, Dealextreme.com, Tmart.com or Lightake.com may have a collection of tablet PC accessories to choose from, they seem to focus more on "bigger" gadgets such as smartphones, RC toys and tablet PCs.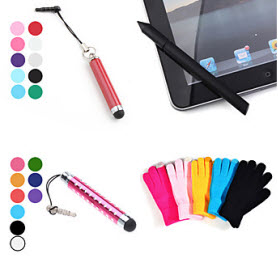 Anyway, I still suggest you use the other sites mentioned above to compare prices so that you can find the best deals. Besides, sometimes you may need to prowl these sites for the exact accessories you want while you fail to find them at Miniinthebox.com. Here are the links that will direct you to the tablet PC accessories pages of all the sites listed above:
Leave a Reply