For many people, they won't realize that the Fall 2010 has come until they happen to notice the new arrivals in the latest styles of the 2010 fall trends from the shop windows. Anyway, it's now only at the beginning of the Fall 2010 season, and it's still right time to refresh your wardrobe with some fall essentials.
Given the multitude of fashion supplies for Fall 2010, you may find it quite a headache to locate the ones that can make a statement of the new season as well as your unique taste. Though the latest fall styles showcased in the one-after-another runway shows seem just too far away for daily dressing, they do inspire the Fall 2010 trends that fit the ordinary. Below are some of the Fall 2010 must-haves that absolutely set the season's top trends.
1. Cardigans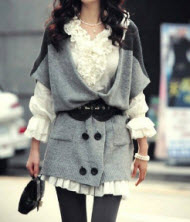 Cardigans tend to create a casual look for hanging out with friends or a weekend shopping. This 2010 Fall season, cardigans are still extremely popular like last year. From fashion stores online or offline, this year we see cardigans come in a variety of refreshing designs and colors. A sleek ripped cardigan paired with funky jeans can easily win you tons of compliments wherever you go, though they may not look so stunning as sexy little black dresses usually do.
2. Classics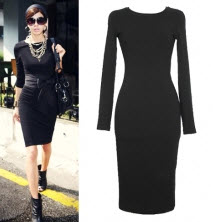 When fashion comes and goes year over year, some timeless classic pieces never go out of fashion. Donning something classic means you will look appropriate in every formal event without worrying that you will be embarrassed by a wrong choice. Also, classics are always a sign of your decent taste for high fashion. Deep down every woman wants to be admired and classics can breezily help attract the plenty of admiration from others. In the 2010 Fall, whenever you are not sure what to wear for a particular occasion, just go for the classics—it will be the safest option. From elegant dresses to exquisite clutches and fabulous handbags to sexy heels—anything with classic twists continues to be hot this 2010 Fall season.
3. Maxi Dresses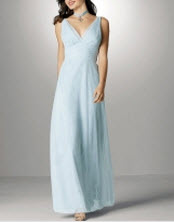 In the 2010 Fall fashion season, miniskirts step out while maxi dresses step in. Maxi dresses that fall gracefully somewhere over the ankles turn out to be a new hot trend of Fall 2010. The combination of femininity and comfort makes maxi dresses amazingly fashionable on any lady. If you've tired of wearing tight leggings to complete an above-the-knees short skirt, maxi dresses are definitely a good alternative to maintain a chic and lady-like look.
4. Luxurious Accessories
Fashionable accessories are necessities to complete stylish looks. Without the chic and funky touches added by accessories, few ensembles can look truly perfect. The Fall 2010 trends embrace a wide range of luxurious accessories, including Cashmere hats and gloves, gemstone jewelry, silk scarves and lots more. Remember, a right fashion accessory can help make your outfit instantly sparkle!
For those interested, here are some recommended websites to shop fashion essentials that go with the Fall 2010 trends:
Lightinthebox.com: a wholesale and retail store with a productive line of high quality dresses, cardigans, handbags, clutches and more
Milanoo.com: a professional fashion shopping website of cheap priced fashion items
AliExpress.com: a wholesale platform where you can find fashion supplies galore from a vast array of Chinese manufacturers and suppliers
Leave a Reply