From August 12, 2013, the DHgate.com 9th anniversary big sale will be officially started with rare offers. The grand promotional event will last till August 25.  Like most Chinese shopping sites, DHgate.com  cherishes the opportunities of their anniversary sales to expand its customer base and to express its gratitude for its old customers very much. Generally, super deep discounts are offered on the largest selection of products — the discount scope is just second to that for Christmas sales.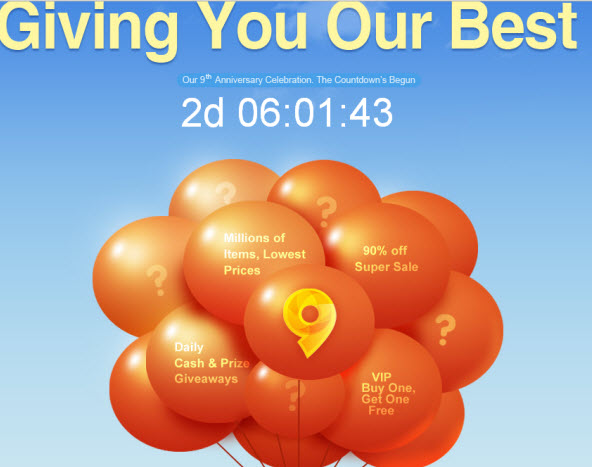 This year, the anniversary sale to be released by DHgate.com will cover the following benefits for customers:
1. Millions of best-rated products will be available at the lowest prices;
2. Up to 90% off;
3. Cash-back and prize giveaways everyday;
4. VIP Privilege:  Buy one and Get one Free
To get the best deals from DHgate.com, you should really take advantage of its once-in-a-year anniversary sale. Some of the offers are just too good to be missed out. Go to DHgate.com and take a look now!