While Apple and Samsung smartphones are dominating the world with their superior performance as well as great features, made-in-China Android cell phones are also getting popular all across the world. Popular features and super low prices are the key reasons why Chinese smartphones can grab the market share. Earlier this month I published a post "Best Made-in-China Android Tablet PCs 2013 Available at Chinese Online Shopping Sites". Here are a few tips on how to shop for cheap China Android mobile phones from online Chinese stores:
Check out the prices. Generally, the price ranges can reflect the performance standards to some extent. Android 4.0 China cell phones under $100 are normally not as good as those above $100 in real operation. Anyway, the comparison makes senses only among made-in-China cell phones for sale at the same Chinese online store. You know, different stores may offer different prices for the same model.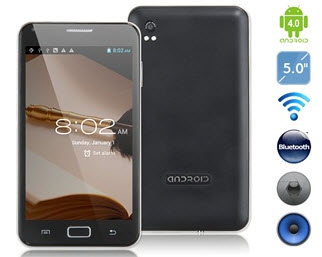 Review the features. Chinese smartphones have one thing in common: they are commonly empowered by a range of features that are relevant to the latest trends around the world. Bear in mind that more features usually mean higher prices. If you are purchasing a Chinese cell phone on a limited budget, you may need to sacrifice some features that you don't necessary want. As for features, you should at least check the cell phone's processing capacities, responsiveness of touch screen, compatibility with networks, camera pixels, battery capacity and hours of duration, built-in memory capacity and external flash card memory capacity, screen size and operation system. Choose the one with features that fits your needs and your budget. If you are not sure about which features suit you, read the reviews of the latest Chinese Android smartphones as much as you can and you may get inspired.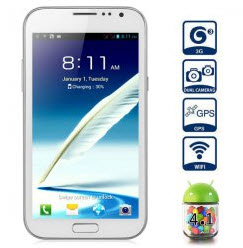 Try to evaluate the quality standards. It is not easy to assess the quality standards of a cell phone when shopping online as you can't touch it by hand or check the details with your eyes. However, the reviews of the gadget posted by other customers may help. Usually, if you see the quality problems are mentioned again and again, you are not encouraged to give it a try as you might encounter the same problems. Anyway, if only few reviewers complain that it falls apart easily or has any other quality-related issues, you can neglect them as it is probably caused by improper use or damaged during shipping. The most important thing is to read the warranty policy and returns & refunds policies for the device carefully. Generally, when a Chinese Android phone is covered with a longer warranty timeframe, it is more likely to work normally longer. Also, with the warranty you can better protect your interest once a quality problem is occurred.
Choose a reliable online Chinese store. By comparing prices on the China Android cell phone of your interest at different trusted sites, you can get the best deal. But you need to find out reliable sites offering the model first. You can visit forums or social networking websites or simply search the internet for help. Many people are talking about which Chinese sites are trustworthy and which are scams. However, you will discover that most reviews posted online are negative or complaints and may thus find it even harder to make a decision. The Chinese online gadget store Focalprice.com (read detailed review) is a typical example. As a matter of fact, even legitimate Chinese sites are receiving bad reviews. It is not a secret. My advice: just take the reviews as a reference and stick to your own instinct.
Here are some popular Chinese sites that sell made-in-China Android phones at cheap prices:
One Response to "Tips on Shopping for Cheap Made-in-China Android Cell Phones Online"
Leave a Reply