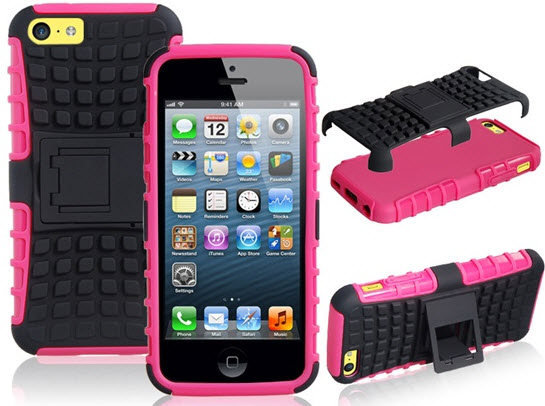 While iPhone 5C and iPhone 5S were launched in early September, cases suitable for the two models had already been pre-promoted by some Chinese international stores like Focalprice.com or Dx.com. Now in a number of popular China-based online shops, you can easily find and buy stylish cases for iPhone 5C or iPhone 5S at super cheap prices.
It is easy to explain why the Chinese manufacturers are able to produce the cases for the new iPhones so quickly: the sizes of the body and the screen of the iPhone 5C or the iPhone 5S are no difference to those of the iPhone 5. This means some cases for the iPhone 5 may also match the iPhone 5C or the iPhone 5S. However, note that not all iPhone 5 cases are compatible with iPhone 5C or iPhone 5S and vice versa. You may need to read the product description carefully or confirm with the sales people before you place an order.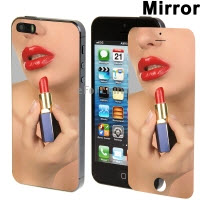 In addition to decorative or protective cases, skins or covers, other iPhone 5 accessories may also apply to iPhone 5C or iPhone 5S, e.g. chargers, earphones, screen protectors, cables, etc. From the Chinese online foreign trade market, you can find all kinds of iPhone 5C or iPhone 5S accessories that come in various trendy styles and are made in different materials such as plastic, silicone, leather, jewels or metal. One good thing is: they are all highly competitive. Whether you are looking for lovely iPhone 5C or iPhone 5S cases for personal use or for business, the Chinese stores are definitely a good choice. For such light-weight products, most of the stores also provide free international shipping so you don't have to worry about the high shipping cost. An iPhone 5C case is available at $29.00 and an iPhone 5S case at $39.00 in the official Apple Store while most cases for iPhone 5C or iPhone 5S are priced at around $5 in the Chinese stores with a much wider range of styles to choose from.
As for my own advice, I would always encourage you to go for professional electronic stores when it comes to shopping for accessories for popular mobile gadgets like iPhone. To ensure shopping security, do remember to choose a legit store to buy iPhone 5C cases or iPhone 5S. Once you have a list of target stores you believe are trustworthy, do some pricing comparisons in order to get the best deals. While different stores may carry the same or similar styles, chances are they have more styles that can separate their catalogs from their competitors. For this reason, sometimes you may find comparing prices is meaningless especially when you put desired styles at the priority. Here are some recommended stores to buy cheap iPhone 5C cases, iPhone 5S cases or other accessories for the two new iPhone models:

Leave a Reply