Some Chinese stores have launched their St. Patrick's Day 2013 deals as a way to cater for the convention observed by their global customers. Usually they either offer discounted products in green or distribute coupon codes for buyers to redeem on a selection of green stuff. This year, Dinodirect.com (read the detailed review) choose to offer a coupon code to reduce the price.
From March 12 to March 18, shoppers at Dinodirect.com can use the 2013 St. Patrick's Day coupon code "ST" to get $5 off instantly at checkout when their order value reaches $40. Note that the coupon code can only be redeemed on products listed on the St. Patrick's Day promotional page.
Not surprisingly, all the St. Patrick's Day deals are colored in green, covering categories like women's clothing, men's clothing, home décor & accents or lucky clovers. If you love to wear something green or decorate your home with a green flavor on the St. Patrick's Day, you might be interested in the products they offer. Here are some lovely green St. Patrick's Day items I personally fall in love with: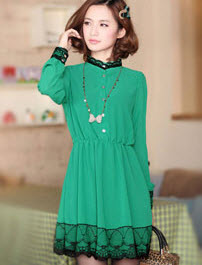 Ruffle Long Sleeves Sweet Green Dress for Women, at $14.99 before discount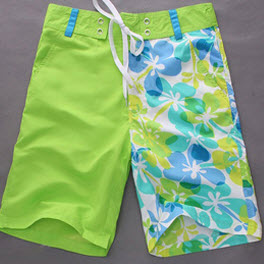 Floral Printed Men's Board Pants (I am considering buying this style for my husband), at $17.39 before discount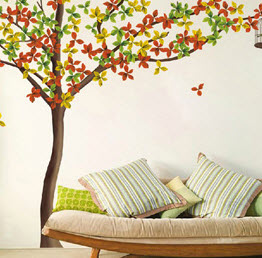 Large Tree-shaped Wall Sticker for Home Decoration (my living room has a similar wall sticker), at $36.99 before discount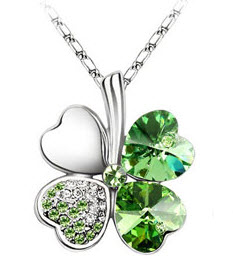 Four-leaf Clover Platinum Plated Crystal Pendant Necklace (definitely my cup of tea), at $13.99 before discount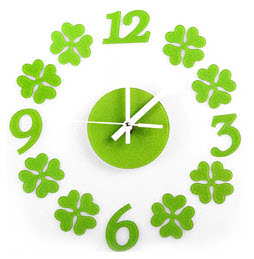 Four-leaf Clover Decorative Drawing Room Silent Wall Clock (isn't it cute?), at $33.99 before discount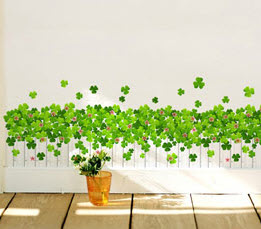 Fence Grass Clover Home Decorative Wall Sticker (a perfect choice for decorating garden grass fences or balconies), at $11.39 before discount
Click here to view more St. Patrick's Day 2013 specials at Dinodirect.com
As a Chinese I don't observe the holiday. However, green is one of my favorite colors and I love to buy apparel, shoes, handbags, jewelry or other fashion accessories that come in green to style myself. Also, the key tone of my department is green too. I choose green wall stickers to decorate my bedroom as well as the living room and use green sofa, green curtain, green table cloth, green chairs, green lampshades, green bowls, green chopsticks, green vegetable peelers, green spoons and much more green stuff. Even my car seat cushions are green! The refreshing color does not only make me feel comfortable and happy, but also raise my environmental consciousness all the time.
The St. Patrick's Day 2013 coupon code offered by Dinodirect.com is just a start in my sharing plan for the holiday. More St. Patrick's Day 2013 sales released by other Chinese sites will be posted here as soon as I find them. Please check back regularly these days for the latest updates.
Leave a Reply