Headquartered in Chongqing, Sichuan Province, the Chinese shopping site has two domestic branch offices in Shenzhen and Xi'an. Meanwhile, they also own three branches that are not located in the mainland China: Hong Kong office, UK office and Singapore office. Their major warehouse is located in Shenzhen, the manufacturing hub of consumer electronics and other products. They also have a warehouse specialized in stocking made-in-China tablet PCs from various Chinese brands in the United States, which targets US customers only.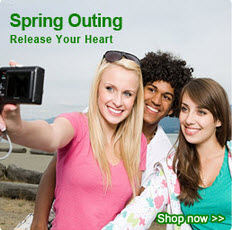 Just similar to the famous Chinese domestic online supermarket 360buy.com, Dinodirect.com carries a very vast array of products covering all fields, including apparel & accessories, shoes, handbags, computers & networking, cell phones & accessories, jewelry & watches, video games, books and much more. They are a little bit like Aliexpress.com in terms of product range. The biggest different lies in the business models they adopt. While Aliexpress.com is a transaction platform offering service for both buyers and sellers, Dinodirect.com is itself a super big store with a huge warehouse and handles all pre-sales and after-sales issues by their own staff. Each product is stocked into their warehouse after quality verification and sent to buyers also the second quality check. By doing that, they have everything under control and quality is thus better guaranteed. That is their very attraction, I guess.
As for company credibility, I tend to put Dinodirect.com into the same rank of Lightinthebox.com and Dealextreme.com. The three use the same business model and are definitely the leaders in the Chinese online foreign trade market. Their difference: Lightinthebox is best known for fashion and accessories, Dealextreme for electronic gadgets but Dinodirect for a variety of products including their hottest categories like women's clothing, men's clothing, tablet PCs, cell phones and more.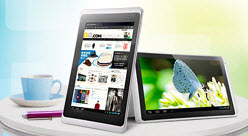 The prices Dinodirect offers are highly competitive too. Free shipping is extensively available. Generally, when an order is weight less than 2kg, it can be shipped to any destination around the world for free. Like most China-based shopping sites, they serve both end consumers and re-sellers. When you place an order of more than 1 piece on the same product, a wholesale price will be offered. At the same time, they offer drop-shipping and group-buy service. In particular, authentic branded products are one of the biggest features that help separate the site from their competitors. There you can find a lot of products from top brands at reasonable prices.
Based on customer reviews, the shopping experience with Dinodirect.com is quite pleasant in terms of user-friendliness. It is easy and quick to complete a shopping procedure and various payment methods are supported there, including Credit Card, PayPal, Wire Transfer, Western Union, Sofortuberweisung, iDEAl, Boleto, Webmoney, Yandex, Cashu and QIWI. For the first-time buyers, if you feel you are not so confident in the site, I would encourage you to use safer payment options like credit card or Paypal to test the water first.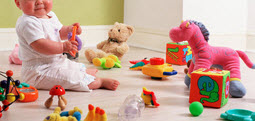 As most orders are shipped from their Shenzhen-based warehouse, returned orders are usually shipped to their Shenzhen office for handling. Here are the contact details of their Shenzhen office (copied from their official website):
To: CuiKai
Ad: FL3, DeFei Science & Technology Park JinLan North Road, JinNiu East Road, PingShan New District, ShenZhen, GuangDong, China
Post code: 518118
TEL: (86)18938937996
I posted a Dinodirect.com review long ago at my site. This post includes the latest information I've discovered about the company. You can take it as an updated review of the site. In the future more details about them will be introduced in order to help interested parties get a better understanding of Dinodirect.com. At the same time, I will share coupon codes or deals from the site regularly and frequently here in case some people need them.
Leave a Reply