My site has been introducing the products, service and other information about Ahappydeal.com for years but so far I haven't posted any detailed review of the Chinese wholesale site. If you are a regular reader here, you might have noticed that the site has gone through some changes to domain names, from Davismicro.com, Brandsdragon.com to the current Ahappydeal.com. I have published the complete reviews of Davismicro and Brandsdragon and for this reason I didn't think it necessary to write a professional review of Ahappydeal.
Now I realize that new readers might not be aware of the relationships between Ahappydeal and Davismicro or Brandsdragon and decide to give them a thorough review so that interested parties can get a better understanding of the nature, credibility, business scope, product range, service and more other details about the online wholesale distributor.
Office Base
Originally founded in 2006, the head offices of Ahappydeal.com are located in Shenzhen, the famous city with the largest number of consumer electronic factories in China. The site is owned by Yilutong Trading Co. Ltd, a legitimate export company doing online wholesale business of electronics, fashion (especially dresses) and more products. In particular, Ahappydeal.com focus on electronic gadgets. Their major warehouse is also positioned in the same city.
Product Range
The major field Ahappydeal.com covers is electronic gadgets, including cell phones & accessories, tablet PCs, notebooks, computer peripherals, electronic toys and more. They also have some minor product lines such as watches, flashlights, LED lights, home & office or hobbies & toys. All products for sale there are made by manufacturers or brands in mainland China, Hong Kong or other Asian countries or regions.
Service
Ahappydeal.com is basically a wholesale supplier, although they do accept retail orders and all items they offer require no minimum order quantity. In addition, they also offer drop-shipping service to any destination across the world.
As for their customer service, you can reach them by email, phone call or live chat. They promise that emails sent to them will be answered within 1 business day. Phone call support is available during different office hours by different offices:
1) 530-419-5986 (TOLL FREE for US customers)
2) +1-530-419-5986 (For customers outside the USA)
Mon.-Fri. 7:30am to 5:00pm; Sat. 7:30am to 12:00pm
+86-0755-26063125 (For all customers)
Mon.-Sat. 8:30am to 9:30pm; Sun. 8:30 to 6:00pm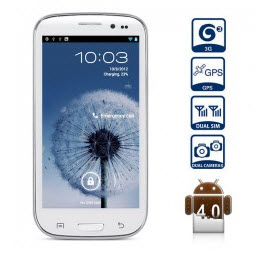 Shipping & Payment
Ahappydeal use Hong Kong Post, EMS, DHL, UPS and China Post to ship orders based on the shipping method you choose. They vary from each other in terms of shipping time and shipping cost. Generally, for small gadgets, they use the flat rate shipping carrier Hong Kong Post, which takes about 7 to 25 business days for an order to arrive at the destination.
As for payment methods, they accept Paypal, Credit Card, MoneyGram, Wire Transfer (T/T) and Western Union.
Returns, Exchanges & Refunds
Their Warranty & Return policies include the following items:
30-day money back warranty. Shipping fee won't be refunded.
3-month exchange warranty. Customers need to pay the shipping fee for returning the item while the site covers the fee for sending a new one to the customers.
1-year manufacturers' warranty. Customers are responsible for all shipping fees required.
Sister Shopping Sites
I noticed that Ahappydeal has several sister sites. They belong to the same company and sell similar or different products, including Everbuying.com, Sammydress.com, Yeegow.com and Gadgetsdealer.com. For the same or similar items, prices may vary slightly among these sites. This could be seen as a creative strategy for online international business. By using different sites, they are able to minimize the risk and benefit from pricing difference.
Customer Reviews
The real customer reviews available on the Internet show that Ahappydeal.com is basically trustworthy in terms of credibility. Their competitive pricing is a great attraction to the buyers. However, like almost all Chinese electronic stores, they are often complaint against in terms of product quality. My advice: if you want to purchase high quality electronic products, don't even buy made-in-China electronics from any Chinese supplier; if you are looking for a useful or cool electronic gadget which is worth the pricing, Ahappydeal.com is worth consideration.
For extra savings when shopping with Ahappydeal.com, you can take advantage of the Ahappydeal coupon codes.
One Response to "A Full Review Of Ahappydeal.com"
Leave a Reply